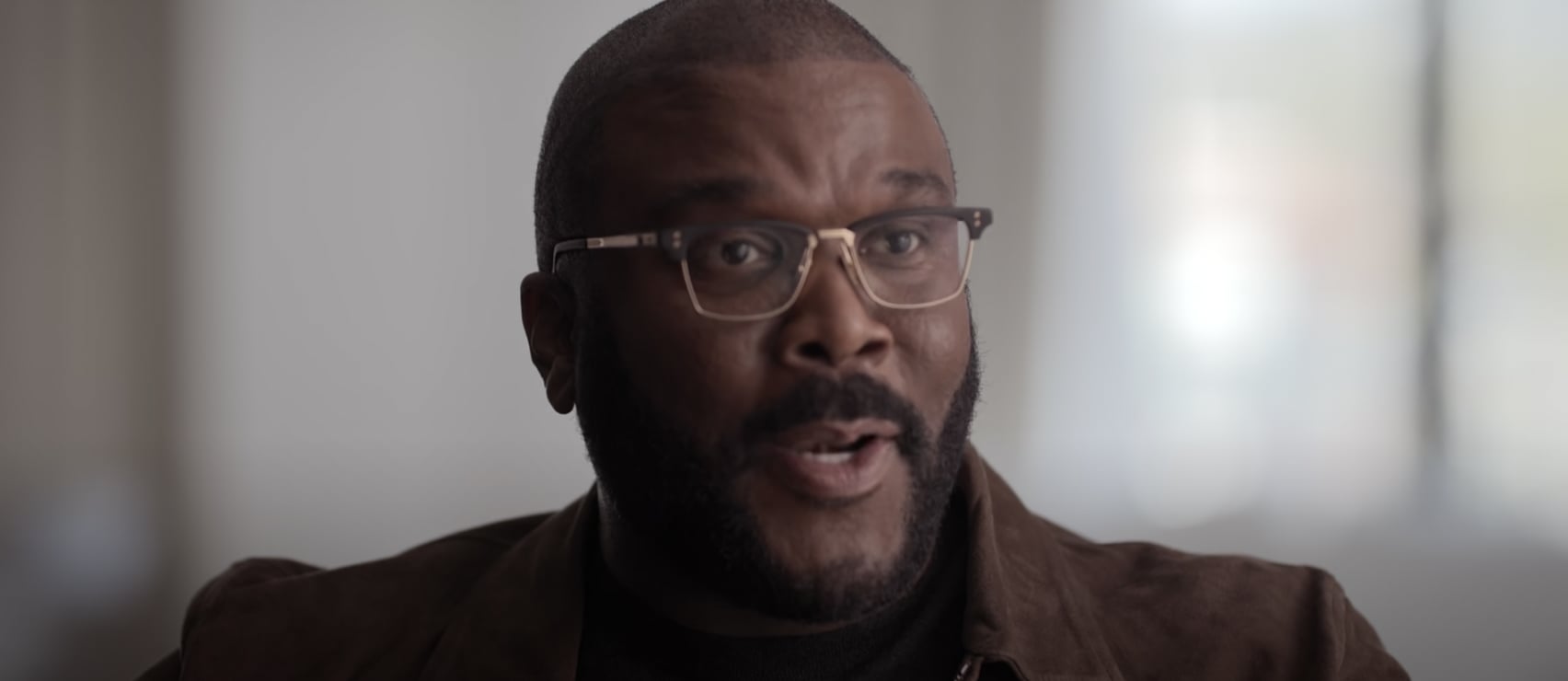 Image Source: YouTube user Netflix
Prince Harry and Meghan Markle's decision to step back from their royal roles shocked many, but one of the more surprising things born out of their departure from the UK is their friendship with Tyler Perry. The revelation was revealed during the Sussexes' famous joint Oprah interview in March 2021, where they shared that Perry graciously let them and their son, Archie, stay in one of his LA homes after the palace cut off their security protection.
At the time, very little was shared about the trio's friendship and how it began. But Harry and Markle's Netflix docuseries, which released its final episodes on Dec. 15, delves more into how the three of them grew close with new accounts from Perry himself. Similar to the story Markle recalled in her The Cut profile, the Hollywood mogul shares that he first connected with Markle after seeing reports regarding her father Thomas Markle's staged photos from 2018.
"I found it to be hurtful if he were my father," Perry says in the docuseries. "And I couldn't even imagine this woman finding the man that she loved, the man of her dreams and him being a prince, and then have to walk into all of that madness, and need the security of family and have your father do some horrible things."
Referencing what he also went through with his family when fame came into play, Perry adds that he knew "how hurtful and how horrible it can be" and that he "empathized with her," so much so that he sent her a note before her and Harry's May 2018 wedding, writing that he was "praying for her just to be able to move through it."
Later, Markle adds that Perry's note also stated that if she ever needed anything, she could let him know. And she did because, years later, while she and Harry were staying in Canada, she called Perry to vent about what she was going through with the royal family. "I was just a wreck," Markle says. "I was just crying and crying. Sometimes it's easier to just open up to someone who knows nothing at all, and that was that moment with me and Tyler."
Read ahead for everything else we learned about how Harry and Markle's friendship with Perry came to be.
Source: Read Full Article