Shrek is an iconic power bald. So is RuPaul, host of RuPaul's Drag Race All Stars. But they're far from alone in their glistening glory right now. Travis Barker is currently Kourtney Kardashian's power bald boyfriend. Sean Evans is the power bald host of Hot Ones, while Stanley Tucci's effortless gravitas in Searching for Italy is simply hot. And don't forget the bald domination film franchise Fast & Furious, which has featured the glorious hairless heads of Dwayne "The Rock" Johnson, Jason Statham, Tyrese Gibson and Vin Diesel. This month, Gibson and Diesel are shining once again in theaters with F9.
Welcome to the world of power balds, a harried yet hairless community in a state of transition. In fact, the summer of 2021 may just be peak power bald season with Adam Levine embracing the no-hair, self-care style, four-time World's Strongest Man champion Brian Shaw looking sleek as he deadlifts a Hyundia SUV in a car commercial, and the WWE's Brock Strowman a.k.a Adam Scherr posting extra-heady workouts on Instagram.
For the uninitiated, power bald is a surging movement of men who've shaved off their insecurities about being bald. While baldness has always existed, a recent cultural shift both on screen and off has shown the strength in grooming to a simple, sleek appearance. One that allows worth and beauty to be defined by principles other than the lusciousness of one's mane or the uniformity of their crew cuts.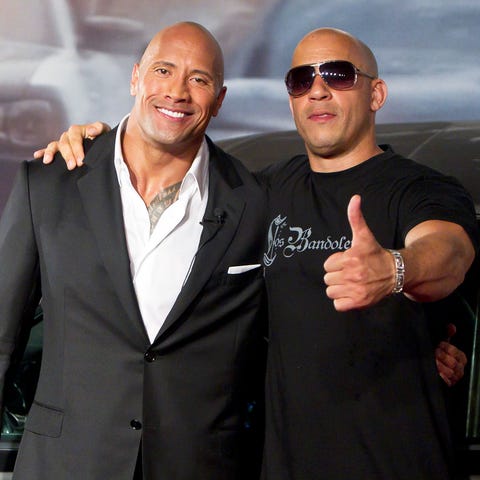 To be clear, power balds are not Homer Simpsons. They'll happily part with those two remaining hairs to embrace their smooth heads. They aren't Voldemorts either. Their baldness is not the result of too much toxic masculinity. In fact, some of the most honorable power balds aren't men at all. Black Panther's Dora Milaje epitomizes the term, just like Sinéad O'Connor. As does Gossip Girl's newest queen bee Julien Calloway, played by Jordan Alexander. A power bald has power. They're proud of it. But, most importantly, they're trying to wield it responsibly.
"Someone who is power bald, it's about the self-confidence in which you carry yourself," Roger Bennett, co-host of the TV show and podcast Men in Blazers alongside fellow "bald bloke" Michael Davies, tells Men's Health.
The two brits living stateside are the unofficial architects of the term power bald if for no other reason than there's little documentation online of anyone else saying it. They've been using the phrase since roughly 2016, making it still an insider-y expression. There's few Instagram hashtags or Reddit mentions. Urban Dictionary has no related entries.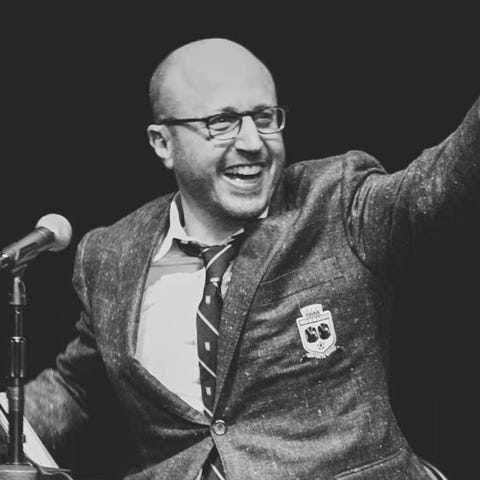 But for Men in Blazers and their nearly 231,000 Twitter followers, the term is canon. Bennett says they've received hundreds of letters pertaining to baldness since talking about it on their platforms. They often bestow the title of "power bald" onto their favorite smooth soccer players like Pep Guardiola and Zinedine Zidane. "It's probably the one thing that really bonds us, other than our love of football and America," Bennett says.
As "a third-generation bald bloke," Bennett had no choice but to appreciate his ever-thinning hairline. Balding had always felt inevitable to him, so he decided to own that. In doing so, and being open to speaking about it, he's turned what might otherwise feel like a source of shame into something more empowering.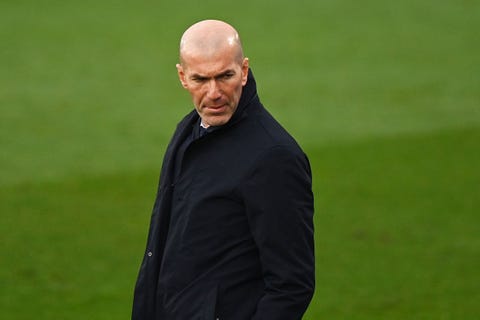 In fact, Bennett is so proud of being a power bald that he questions the implications set by a certain sports figures who fight the fallout. In 2016, former Chicago Bears linebacker Brian Urlacher began appearing on billboards and in testimonials for Restore, a hair transplant company. If you've driven on the tollway to O'Hare airport just outside of Chicago in recent years, you've likely seen a billboard of Urlacher with new turf atop his head. Baseball Hall of Famer Ryne Sandberg and Pro Football Hall of Famer Deion Sanders also became Restore spokespersons alongside other famed retired athletes.
Conquering one's insecurities is a battle no amount of muscle or IQ score can win, and men should feel agency to change their appearance however pleases them. But there is a far less costly and more bold move available. "Human beings who actually [go bald] with an incredible swagger, those are the characters we've always hailed as power bald," Bennett says.
Source: Read Full Article