As beauty experts furiously debate the merit and the science of "clean beauty," I like to take a more practical approach: If the product repeatedly goes near or inside my precious eyeball (as mascara often does), I like knowing it was formulated with an abundance of caution in mind. Unfortunately, mascaras with "clean" formulas have long had a reputation for being flaky and dull, but that's precisely what Victoria Beckham set out to change with her new launch called Future Lash.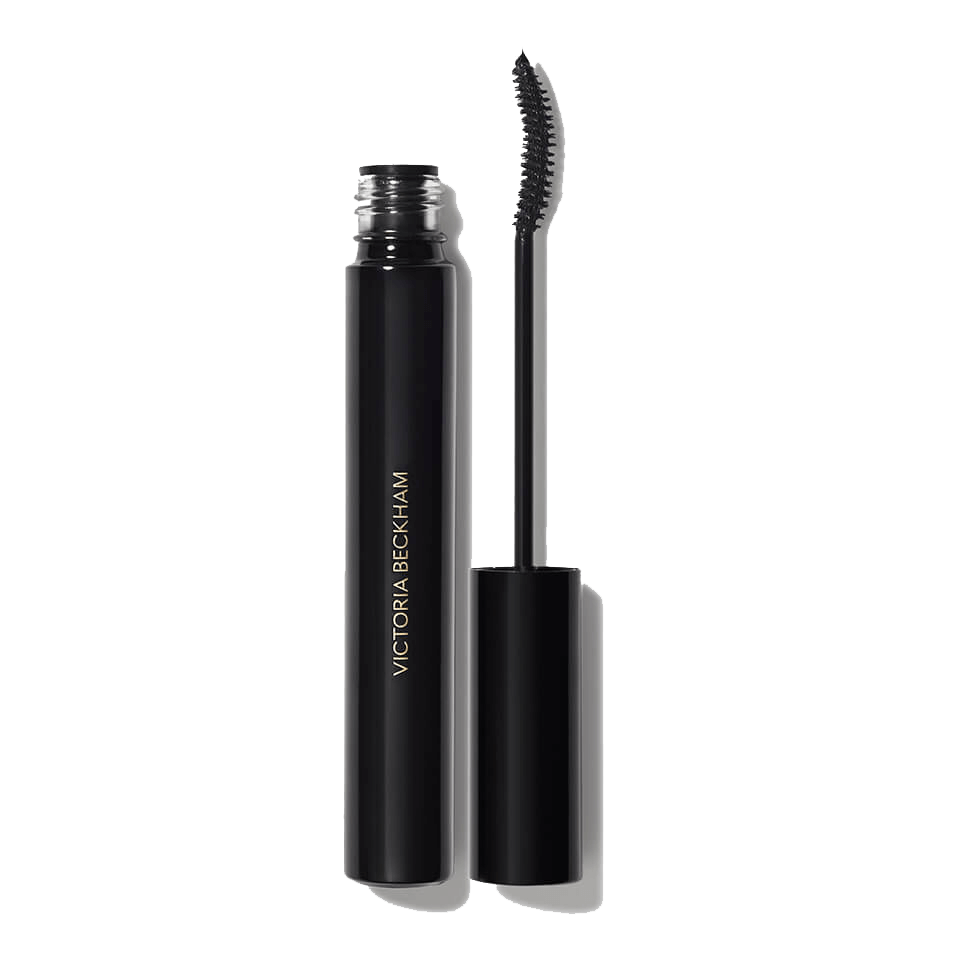 "I was tired of my mascara being unable to keep up—always smudging, flaking, or harming lashes. The perfect mascara is something I've had in my head since day one, and to create my own, I wanted to reimagine what I needed from the ground up," says Beckham. "We nailed it with Future Lash. A clean formula, with plant-based polymers, for ultra-black, fluttery lashes, and unlike anything I've tried."
I have to agree. Future Lash is a true innovation—and it's exactly the kind of mascara we need right now in the age of Zoom. The formula is lengthening and defining, but still adds a ton of volume if you wiggle the skinny wand right at the roots of your lashes before sweeping through. It's also lifting, thanks in part to the aforementioned wand that fits right at the lash line. After wiggling at the root, try holding the wand against your lashes for a second or two before pulling through to enhance the lifting effect. The tapered brush is also ideal for coating your bottom lashes without making a mess. Housed in a tube made of black glass, the packaging is sustainably-minded.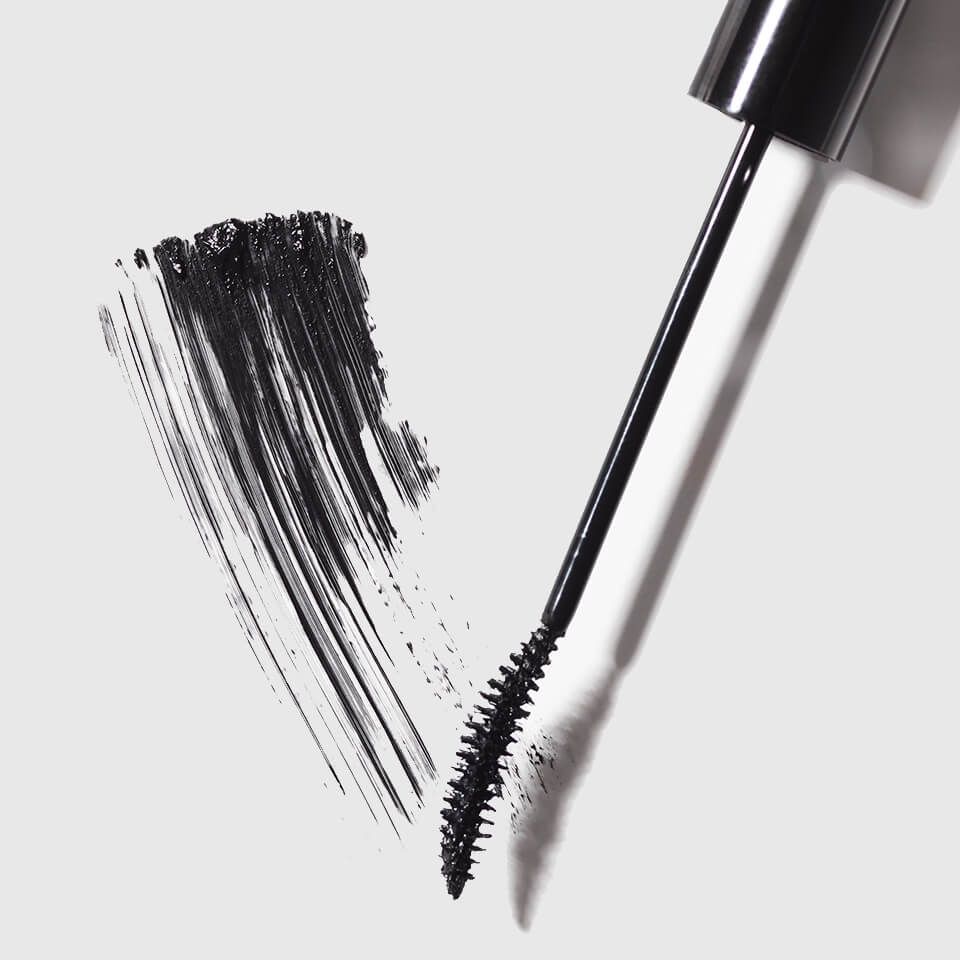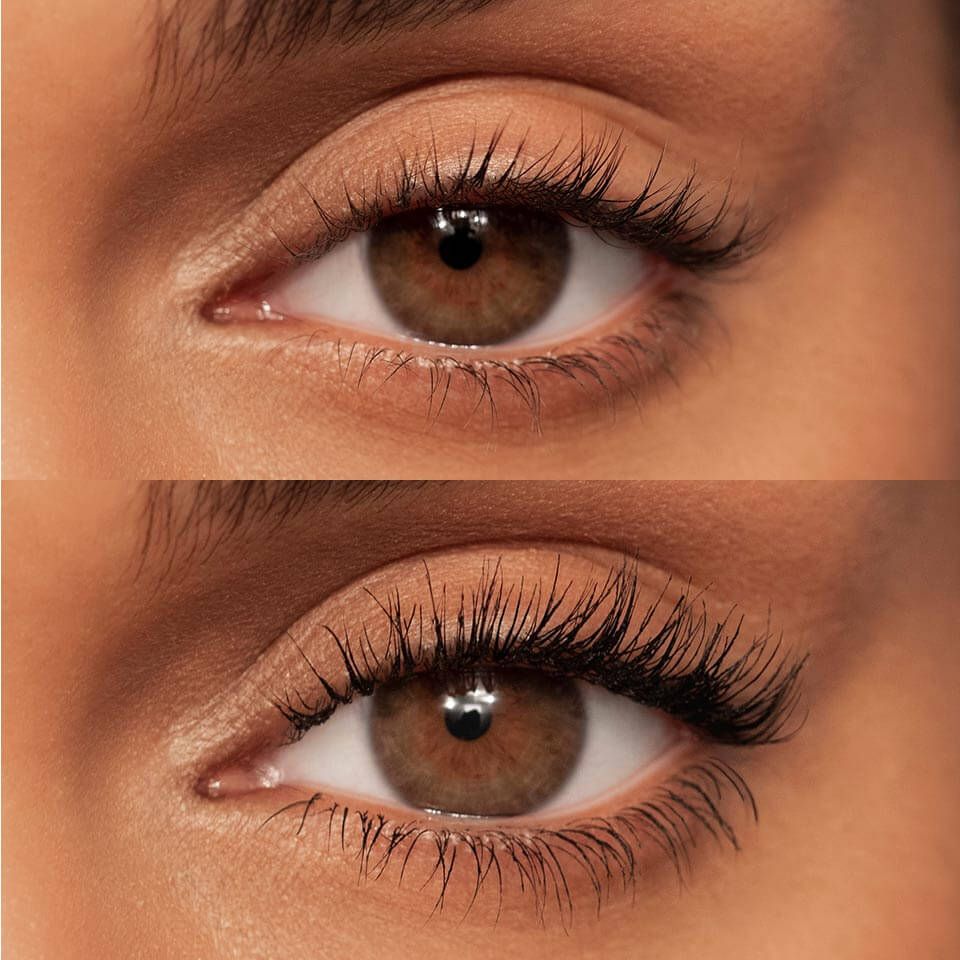 While the ingredients the mascara is formulated without are of note (animal derivatives, alcohol, fragrance, nano materials, palm oil, parabens, and paraffin, among others), I'm actually far more interested in what the mascara is formulated with: proven skincare ingredients for your lashes. There's shea butter and tocopherol for conditioned lashes, niacinamide for reducing breakage and building collagen, panthenol to hydrate, and pistacia lentiscus gum for strengthening lashes. It's the only mascara I have ever used that left my lashes feeling softer and healthier after wearing it all day.
https://www.instagram.com/p/CKByd21Ferv/?utm_source=ig_embed&utm_campaign=loading
A post shared by Victoria Beckham Beauty (@victoriabeckhambeauty)
The formula is genius for one more reason: considering that it's resistant to sweat and humidity, it's also somehow effortless to remove. The brand calls it an "exclusive water-activated instant release technology," but basically all you need to know is that the formula gently slips away from lashes in the presence of warm water. You don't need a harsh makeup remover or cotton pad to get the mascara off. Simply wash your face before bed and be done with it.
I wear daily contacts and have often struggled with mascaras—both "clean" and regular—flaking into and irritating my eyes throughout the day. That has never once happened with Future Lash, which I've been wearing exclusively for over a month. Beckham says Future Lash is "an instant essential," but I would add that it's the first must-have beauty buy of 2021.
Source: Read Full Article