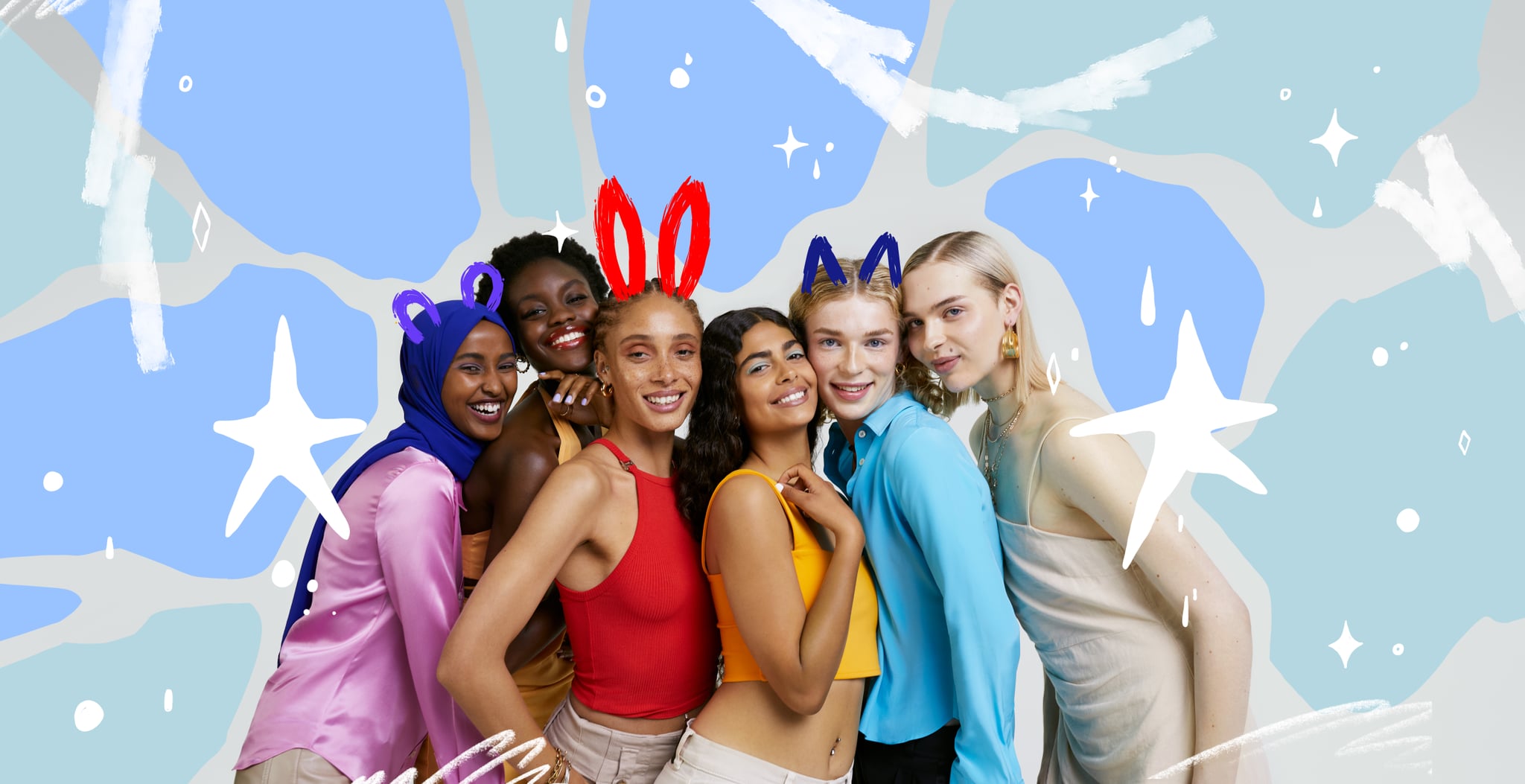 Rimmel London is joining the likes of CoverGirl, Garnier, Charlotte Tilbury, and The Body Shop as a 100 percent cruelty free beauty brand. Now, each and every Rimmel London product — from nail polishes to mascaras — is Leaping Bunny-approved after partnering with Cruelty Free International.
Here's what that means: the Cruelty Free International Leaping Bunny Program is an internationally recognized logo that guarantees a product is completely free of new animal testing. Pretty much every ingredient, even water, has been tested on animals in the past, but brands that are part of the Leaping Bunny Program must agree not to conduct any animal testing after a fixed cut-off date. This is the only standard that guarantees a product to be free of new animal testing so that you don't have to compromise on morals to buy your favorite beauty products.
The Leaping Bunny logo is therefore the global gold standard for assessing cruelty-free beauty products. It was introduced by eight American national animal protection groups that banded together in 1996 in a bid to make cruelty-free shopping less confusing and misleading. Contrary to popular belief, testing on animals is not illegal in the US. In fact, California only recently became the first state to ban the practice in 2020. The same can be said about the UK, which has one of the highest numbers of experiments each year in Europe.
Kerry Postlewhite, the director of government & regulatory affairs at Cruelty Free International, explains that the way in which the interface between cosmetics regulations and chemicals safety legislation has been interpreted means that this testing is still being permitted. "At Cruelty Free International, we are challenging that and have recently been granted permission to take a judicial review against the UK Government," she tells POPSUGAR UK. "Cosmetics brands know that their consumers want products that are not tested on animals. It's not the brands that want to carry out these tests. These tests are required by regulatory authorities."
Loyal Rimmel fans, don't worry. Nothing is going to change about your favorite products. The Leaping Bunny logo will start to appear on Rimmel packaging soon, but the existing formulas of the Rimmel products are sticking around. Sarah Alshohaib, senior vice president of Rimmel at Coty Inc, the company that owns Rimmel, tells POPSUGAR that that they partnered with Cruelty Free International in 2018 with CoverGirl, another Coty brand, getting the first Cruelty Free International Leaping Bunny approval, so "it made total sense to continue this with Rimmel." The lengthy process includes meeting rigorous criteria which apply globally and extend over and above laws governing animal testing, as well as a thorough audit process.
Now, Rimmel London can be your one-stop shop for affordable, cruelty-free products. Stefano Curti, brands officer of consumer beauty at Coty, adds: "At Coty, we know that consumers don't want to make trade-offs; they want accessible, kind and cruelty-free beauty. Rimmel stands for a better kind of beauty for all, and I'm thrilled that it has achieved Leaping Bunny approval. We are proud to stand with Cruelty Free International in its aim to end animal testing in the cosmetics industry."
As one of the world's largest beauty brands, available in more than 80 countries at various drugstores, ASOS, and selected supermarkets, this is a huge step toward making cruelty free products accessible. Here's hoping other brands across the country and in the UK follow suit.
Source: Read Full Article