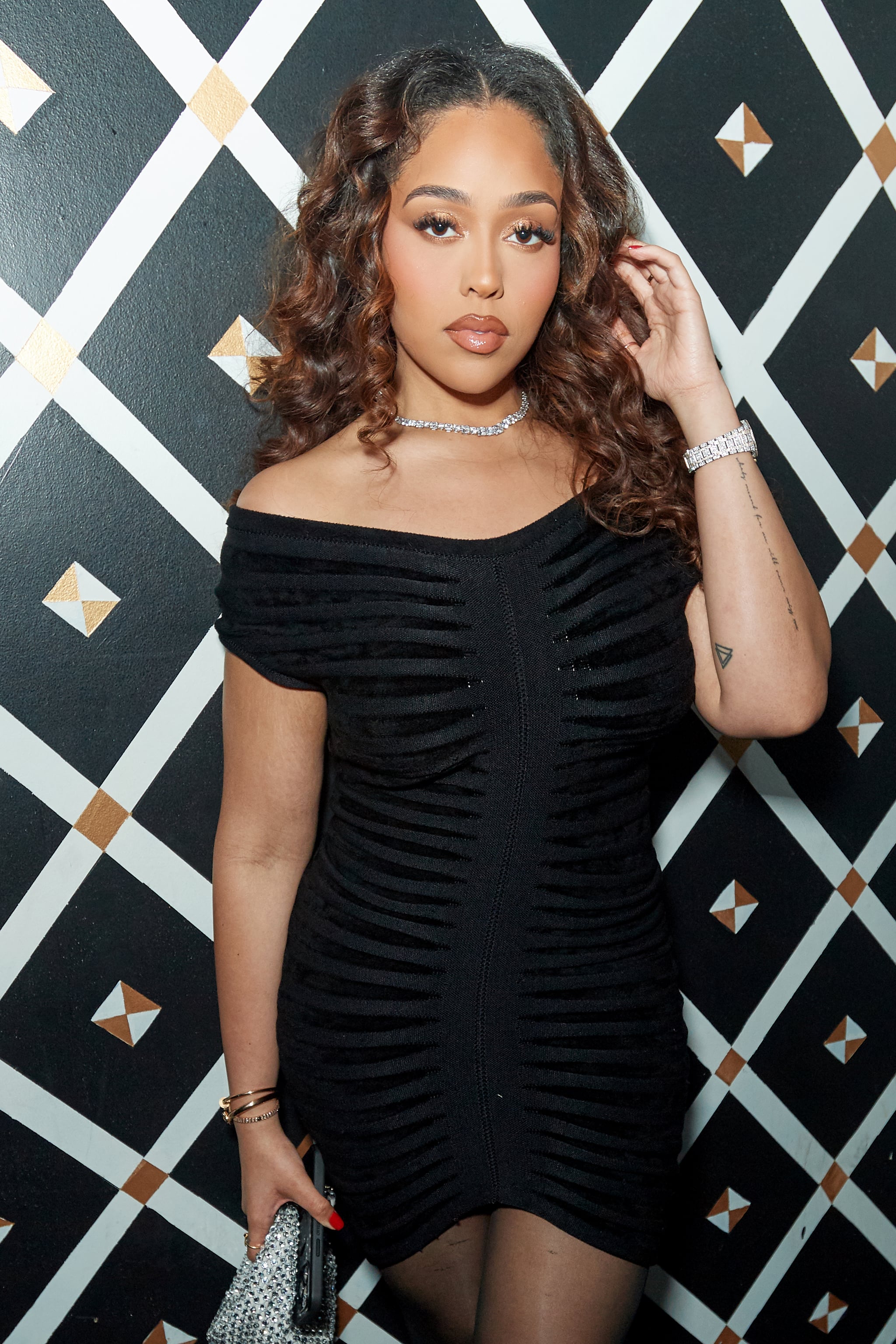 Image Source: Getty / Unique Nicole
The classic french manicure has been having a moment all year long, and Jordyn Woods is the latest celebrity to give her nails the "clean-girl" treatment. Woods posted Instagram Stories on April 17 sharing an up-close look at her micro french manicure, also known as the baby french manicure. "Nothing better than just a clean French manicure," she captioned a photo of her left hand as she sat in the salon chair. "Back on my natural nail vibe."
Woods's square-shaped nails featured polished white tips with a glistening top coat. Unlike the traditional french look, the tips of Woods's nails were barely a centimeter long, leaving a thin line of white paint in place of any intricate designs. While Woods opted not to wear any jewelry for the photo, her manicure gleamed from all angles under the salon lights.
Recently, the vintage nail-art trend has resurfaced on celebrities including Dua Lipa, Nicola Peltz-Beckham, Anne Hathaway, and Lizzo, who gave her french manicure a dark twist earlier this month. Lizzo isn't the only celebrity to put her own flourish on the trend: In August 2022, Woods debuted chrome french-tip nails with a bronze finish. Other takes on the design include the shadow french manicure, the glazed-doughnut french manicure, and the double french manicure.
Immediately following the image of her nails, Woods shared photos and videos of her face without her eyelash extensions. "First time having my lashes off in what feels like years," she captioned the photo on IGS. "I kinda hate it but I'm enjoying the break.. my nail tech said I look way younger.. idk how long this will last."
See Woods's gorgeous micro french manicure ahead.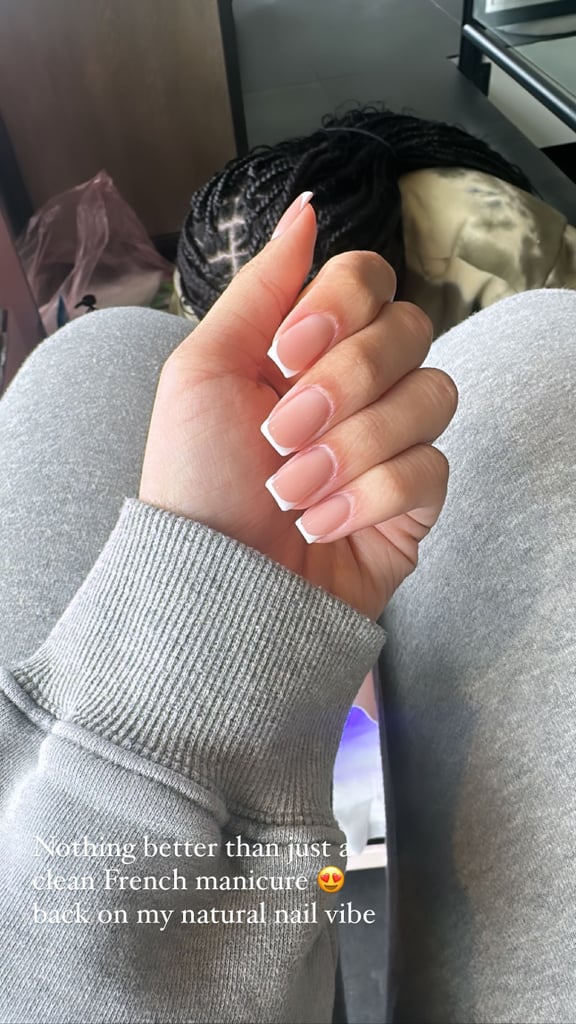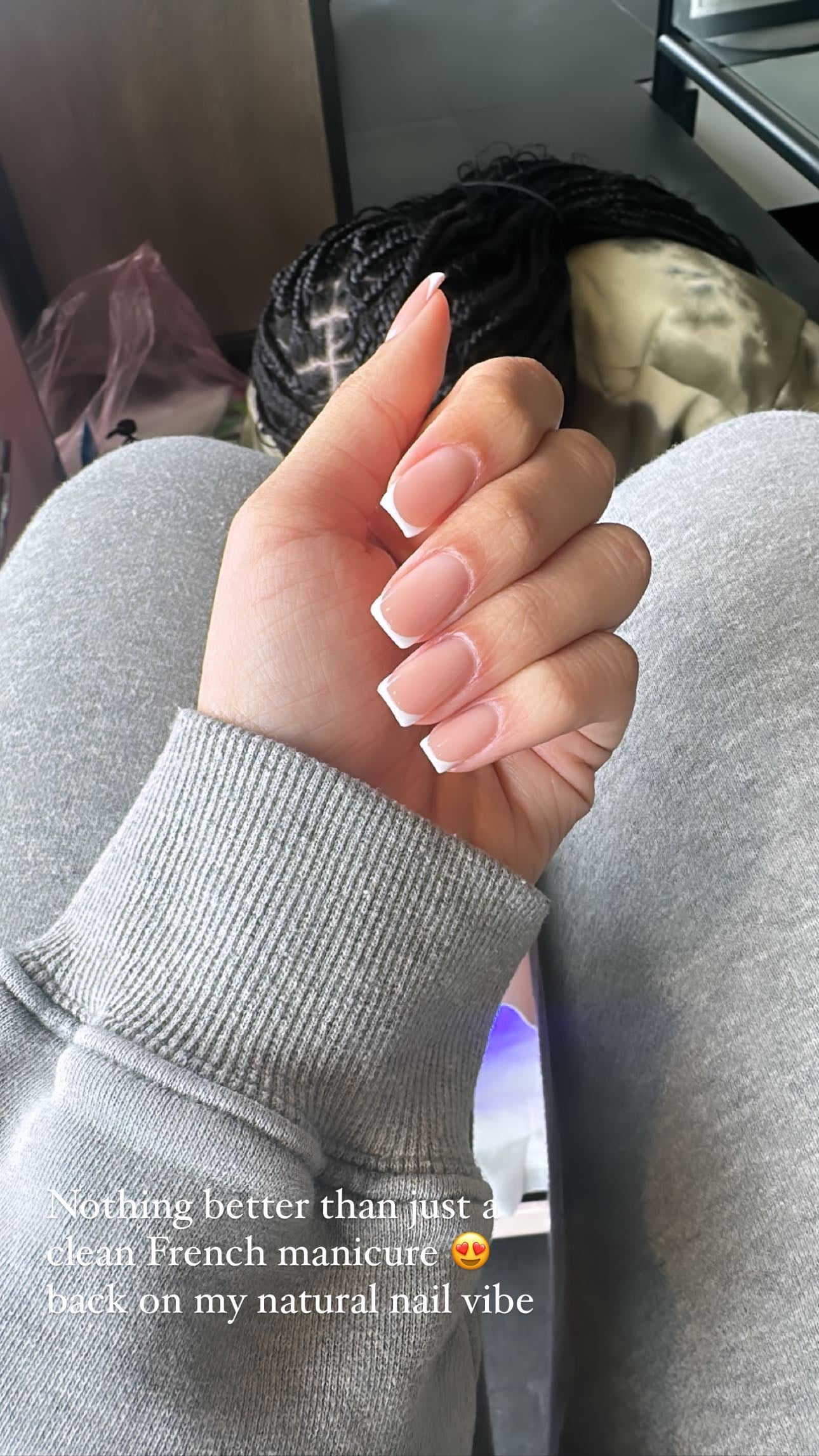 Image Source: Instagram user jordynwoods
Source: Read Full Article