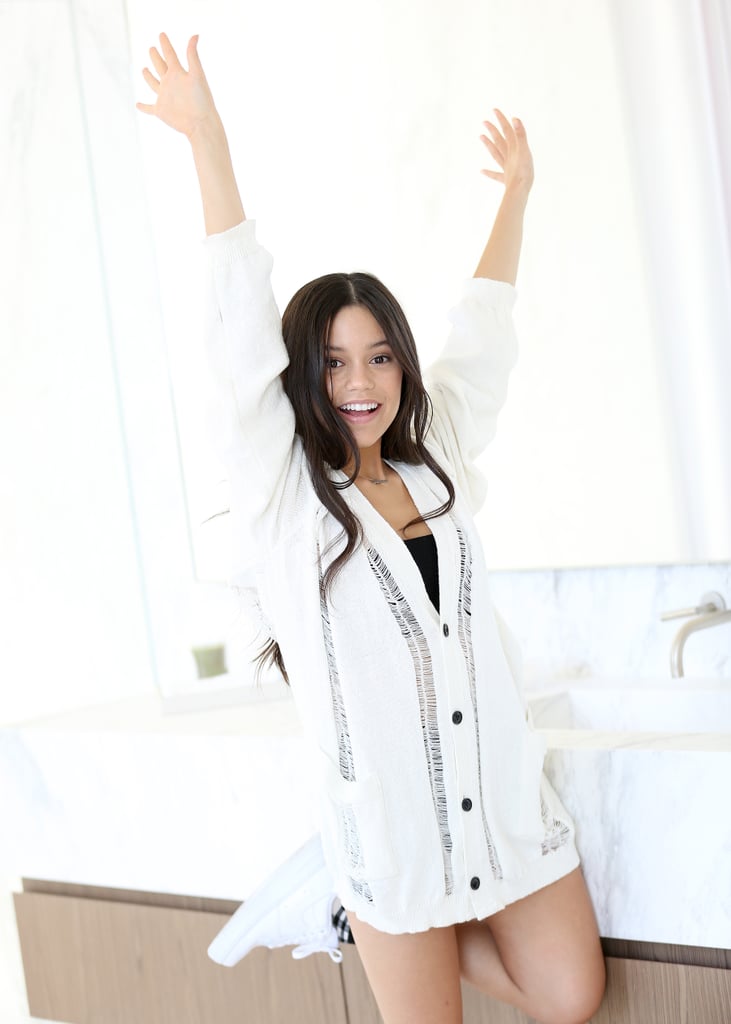 Jenna Ortega Gets Real About Horror-Movie Makeup and How It Affects Her Skin

Save for a few minor setbacks, Jenna Ortega has been able to continue working (safely, of course) during the coronavirus pandemic. Her movie The Babysitter: Killer Queen was released on Netflix on Sept. 10, and she recently wrapped on two movies: an indie film with Shailene Woodley and Maddie Ziegler called The Fallout and a Michael Bay movie titled Songbird with Demi Moore. Now, she's in North Carolina filming Scream 5, set to release in 2022. As if that wasn't enough, Ortega's jam-packed schedule doesn't end there — she was just announced as Neutrogena's newest brand ambassador. As we said, she's been busy.
"I'm very fortunate because, during a time where I feel like the industry took a huge halt, I've been very lucky to continue working as soon as it was safe, as soon as it was possible," Ortega told POPSUGAR. Read on to get the full inside scoop from Jenna on the beauty prep that goes into horror makeup, the truth on how it affects on her skin, and how she handles it.
Source: Read Full Article