Hey, what are those patches Chris Pratt wearing under his eyes?
In a recent Instagram story, the actor gave fans an inside look at his grooming process as he primped for the Parks and Recreation cast reunion at PaleyFest. (Are we getting a Parks and Rec revival? TELL US, AMY!) Pratt's getting-ready regimen entailed sporting white patches under his eyes—not to mention poking fun at his groomer, Bridget Brager, as she back-combs his "perfect" hair. ("She just needs to justify her paycheck," he jokes.)
In case you missed it, you can check out this screen grab of Pratt's behind-the-scenes routine and see the under-eye patches for yourself.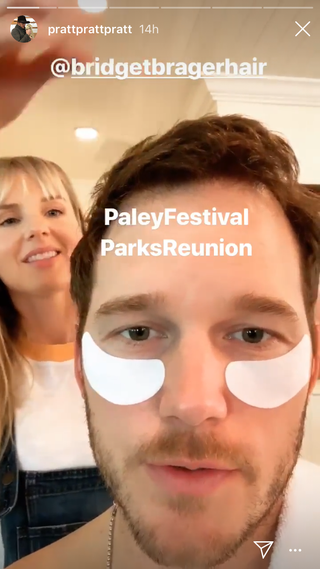 Instagram/@prattprattpratt
This is not another paid celebrity endorsement, folks. Pratt has been patching as far back as 2017, without tagging the brand on social media or appearing in a deceptive-looking informercials. The identity of the mystery patches was revealed when Pratt's celebrity groomer spilled the beans (or beauty products) to The Strategist—they're Klorane Smoothing and Relaxing Patches with Soothing Cornflower. He's not the only one who swears by these stick-ons—supermodel Karlie Kloss is a fan, and she's actually paid to look fresh-faced.
While this might be hard for some guys to process, you don't have to be rich to have youthful-looking skin. In fact, a high price tag rarely guarantees a skincare product will be effective. It's the stellar ingredients in anti-aging products like cornflower extract, chamomile extract, and glycerin found in Klorane's patches that do the trick. Chamomile and cornflower extract have anti-inflammatory properties that reduce redness and swelling, great for tackling an acne outbreak or sunburn. Plus, cornflower extract brightens skin, which is key to combating dark circles. Add glycerin to the mix to hydrate and nourish your skin and you've got a triple threat of ingredients that can (almost) turn back time—it's science.
If you've had a rough night, a long flight, or need to look camera-ready for a big event, these $24 patches are a must-have to score now. These disposable hypoallergenic patches are easy to use, won't make a mess, and and can even fit in your jacket pocket. Think of these bad boys as a quick power up for your under eyes.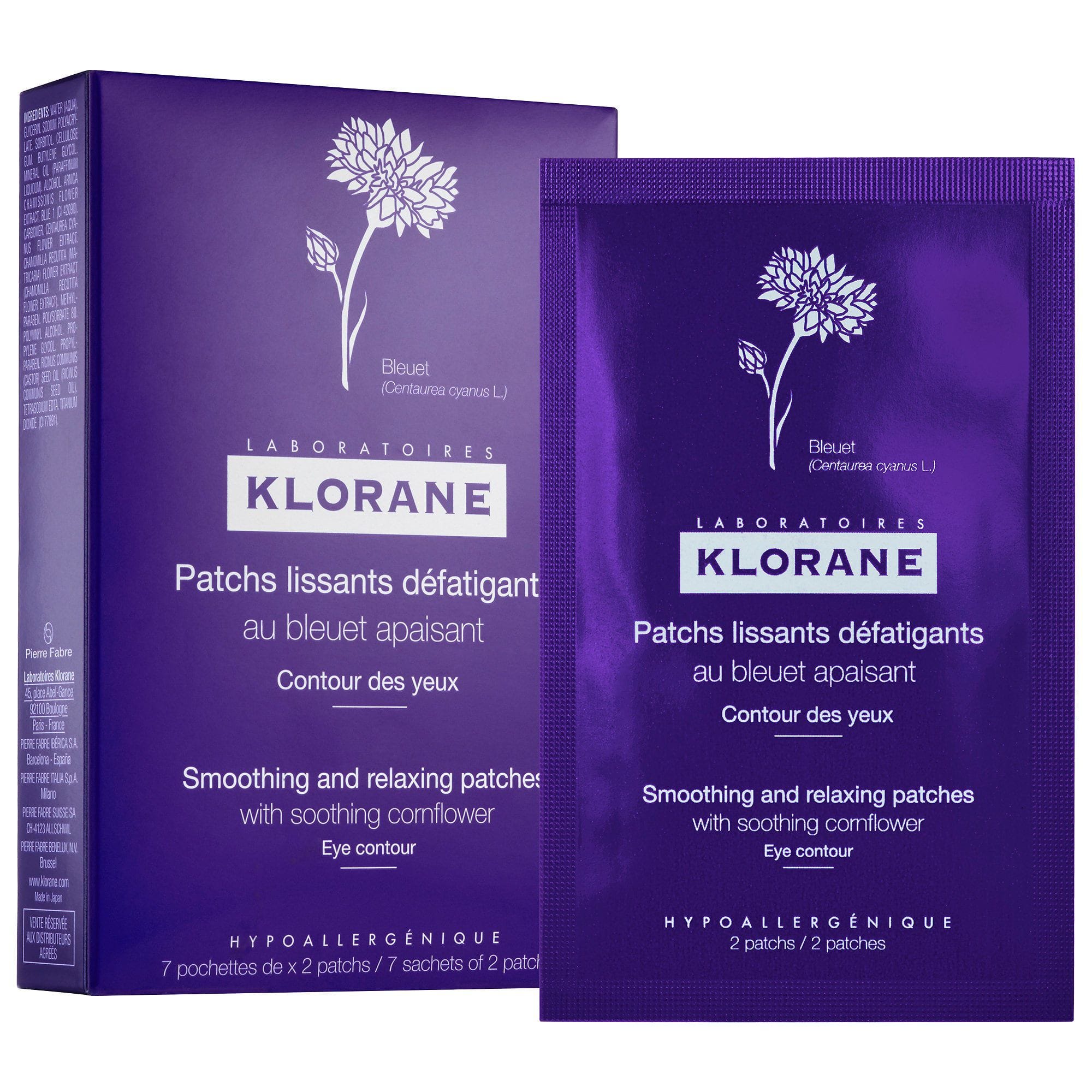 Source: Read Full Article