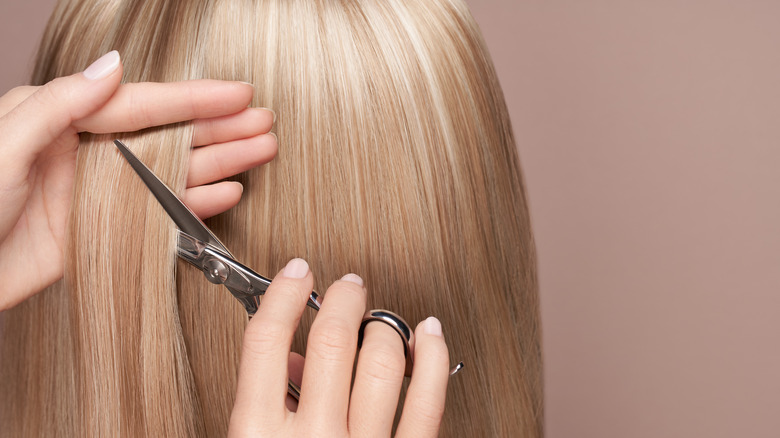 Everyone has the occasional bad hair day, but for many of us, 2020 was a bad hair year. Whether COVID-19 forced your favorite salon to close its doors, health concerns kept you away, or working from home meant no need for anything more than an occasional wash, fashion was pretty low on everyone's list of priorities.
But that has now changed. With more and more people fully vaccinated and social gatherings and onsite work slowly resuming, we all have to go outside and face other people again. So for those of us who are sick and tired of our sad pandemic hair, now is the perfect time to break out a fresh new look. The good news is that there are plenty of fun looks to choose from. According to Julien Farel, creative director and owner of the Julien Farel Restore Salon and Spa at NYC's Regency Hotel, "Strong, blunt cuts are back along with pixie and short bobs, with a strong return of 70's looks for the summer — effortless hair, shag, natural curling bangs, and curtain bangs." So no matter your lifestyle or hair type, you can find a cute, trendy cut that will look great on you.
The modern mullet really is returning in summer 2021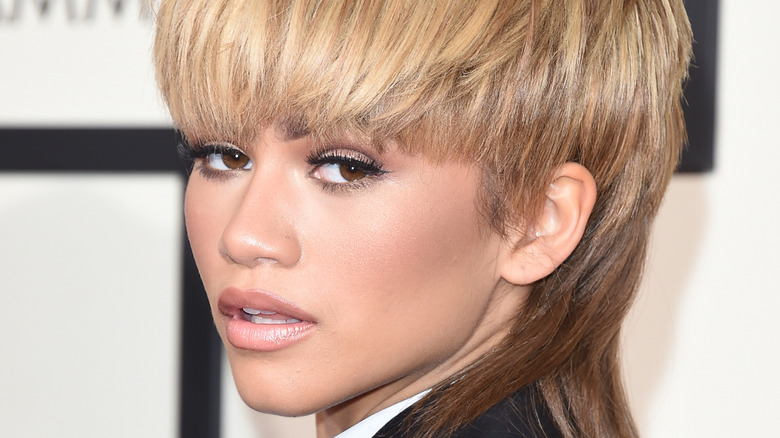 Yes, it's true — the ubiquitous '80s haircut everyone loves to hate is back in a big way. (And it's not the only one — '70s and '80s styles are having a moment this summer, according to Harper's Bazaar and Allure.) But put all thoughts of hockey players and beer-swilling truck drivers out of your head, as women can rock mullets too and look fantastic while doing it. This year's mullets are longer, softer, and less extreme than their '80s ancestors — and actually look great.
So what makes this summer's mullets work? For one, the difference in length and texture between the front and back isn't as comically exaggerated as in older versions. There's still some contrast and a bit of the old "business in the front, party in the back" vibe, but now the business and the party seem to be aware of each other and working together harmoniously. Harpers Bazaar notes that in this year's mullet, both the front and back are shaggy and textured. And as hairstylist Bryce Scarlett told Allure, this summer's mullets are "slightly longer, less severe versions" of the traditional cut.
Be on the lookout for blunt, swoopy bobs in summer 2021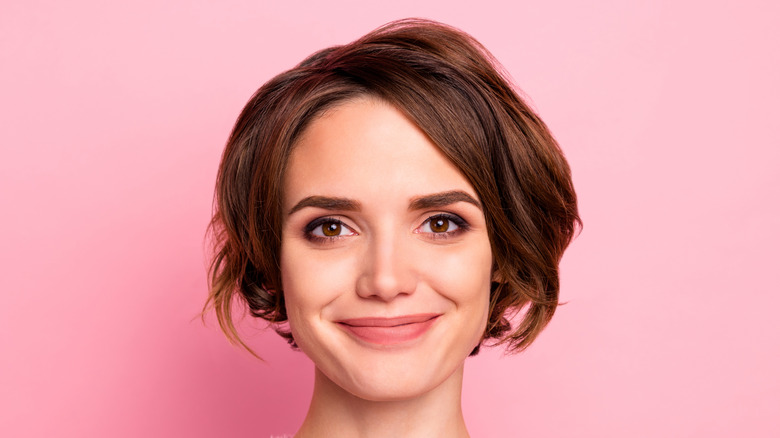 Short hair can be fun and flirty too, and according to Southern Living and Elle, chic blunt bobs are another big trend that's coming back this summer. Not only are these cute bobs low-maintenance, they'll keep you looking and feeling cool on the hottest beach days. And for those of us who spent last year avoiding salons, chopping off several inches of pandemic hair can feel pretty darned liberating.
While short — around chin length, give or take an inch or so — this summer's blunt bobs can have a lot of movement and interest, especially if you have wavy hair. While you can go sleek with your bob, the choppiness can also be part of its appeal, so don't be afraid to rock that look if it happens. Adding bangs can also add textural and visual interest, according to Elle, as can adding a touch of color — Southern Living recommends adding highlights of balayage.
High-drama buns and topknots will get you noticed in summer 2021
We all know people who've been chomping at the bit to get out of isolation and get back to celebrating life in the company of others. These are the friends we all know who not only want to have fun, but also want to get noticed. And one of this summer's hot hair trends — big, vertical topknots and buns — is just for them. "People are wanting bolder shapes and statement colors. They need to be seen, heard, and understood," said Holly Dear, owner of House of Dear Hair Salon in Dallas.
Big, high-drama topknots are gaining in popularity not just because they turn heads, but because they're easy to create. "It's chic and effortlessly fun," celebrity stylist Adir Abergel told Refinery29. Refinery29 also notes that the old-school, low chignon is also making a comeback this summer, accented and softened by fine tendrils of hair framing the face. And stylist Devin Toth with Salon SCK in New York City is seeing another high-drama hair trend this summer: double buns, as immortalized by Princess Leia in Star Wars. So if you have long enough hair and want to be noticed, this style may be just the ticket.
'70s bangs are back in a big way in summer 2021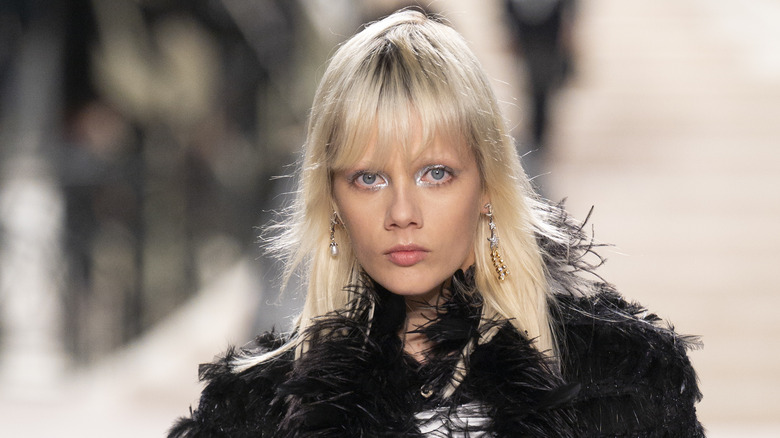 The '70s are back, and this time no one's apologizing. One big '70s look that's making a comeback is bangs, and they're coming back as part of numerous hot hairstyles this summer. Whether long and wispy or short and textured, bangs frame the face and provide added texture, balance, and visual interest to a cut.
A big bang trend this year is longer, looser bangs with longer hair, according to Allure. Whether softly feathered or gently center parted and left to hang naturally, they evoke a carefree '70s hippie girl vibe. Longer, thicker, choppy bangs are also a big part of this year's hot modernized '70s cuts such as the shag, according to Southern Living. But Harper's Bazaar notes another big bang trend that goes back even further in time — thick, blunt '60s mod bangs — are back too. Just grazing the eyes, this daring style gives off an air of mystery.
Asymmetrical bobs are a chic summer 2021 hairstyle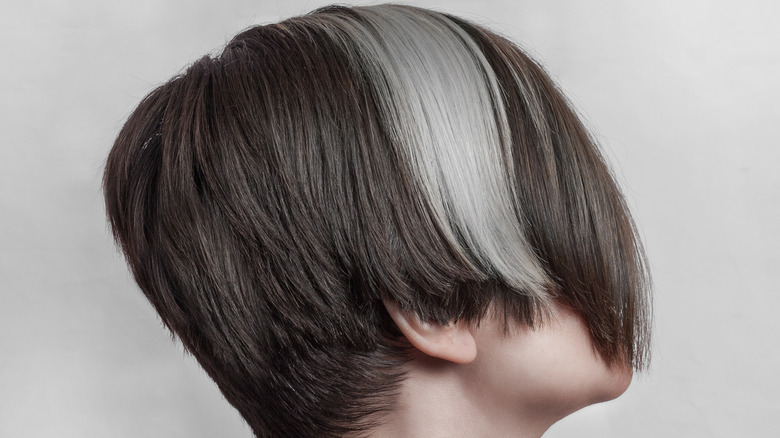 If you're looking for a chic summer cut that makes a statement while still looking elegant and understated, look no further than the asymmetric bob. This style has been around for a while, but is now having a moment as stylists experiment with modern, edgier versions of the cut, as noted by Allure. And depending on how daring you are, you can take the asymmetry of your cut in varied directions — from the now-standard longer in front, shorter in back look to cuts with one side longer than the other.
Another advantage to asymmetric bobs is they're a lot more versatile than you may think. "The great thing about bobs, asymmetrical and otherwise, is that they look good on a variety of hair types and textures, so you can get versatile with your styling options," stylist Andrew Fitzsimmons told Allure. Stylist Harry Josh also tells Allure they can also "take on more solid, bold hair colors," making them a great choice for those looking for a style with a bit more drama.
Head into summer 2021 with a high ponytail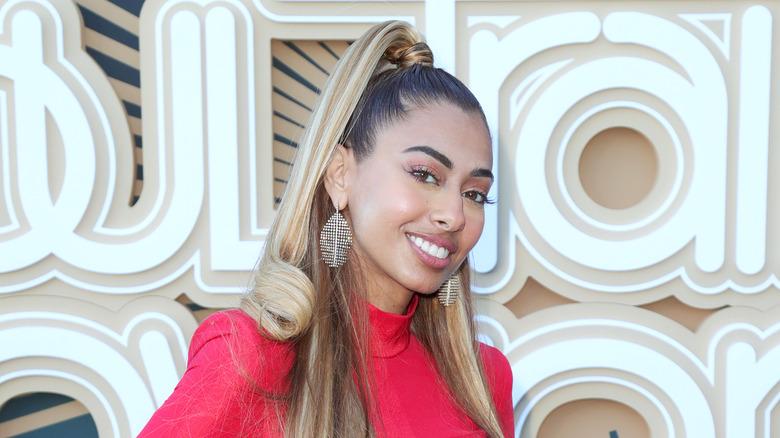 After a year away from the salon, some people wanted nothing more than to chop all their hair off. But others were pleasantly surprised by what they saw when their hair started growing out … then growing out some more. And they decided to not only keep the long-haired look, but to run with it. Stylist Devin Toth at Salon SCK in New York City sees "extremely long Rapunzel" hair as a trend this summer. And Harper's Bazaar concurs, noting that weaves and extensions are other popular options for those seeking the long-tressed look.
With ultra-long hair comes extra options for styling — and a trending look that only works with long hair is the high, sleek ponytail, according to Refinery29. Gathered near the crown of the head and combed smooth and sleek, the high ponytail offers an easy way to get a dramatic, show-stopping look. Celebrity hairstylist Chris Georges tells Refinery29 the style is trending big in Los Angeles. To add extra polish to the look, Georges likes to wrap a band of hair around the elastic holding the pony in place and secure it with hairspray, creating a runway look with just a minute or two of work.
Modern shag is a hot retro hairstyle in summer 2021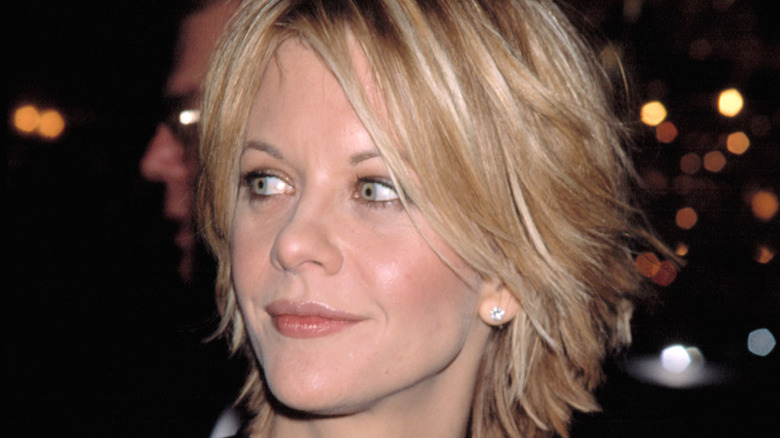 Yet another retro look making a splash this year is the shag and its many updated variations. As Elle notes, these shoulder-length cuts are great for those who are tired of trying to straighten or otherwise control their wavy or curly hair, because layered shags are designed to take advantage of natural waves to add movement and texture without adding weight. This makes shags a perfect choice for summer, when nobody wants to spend all day fixing their hair.
Today's shags are also versatile and can morph into even more creative looks. "Try a shag with or without a strong fringe that is cut away into long or short hair, following a hybrid of the mullet and the shag," stylist Jon Reyman suggested to Allure. He added that this cut works with a variety of hair types — even straight or shorter hair — and can create a great look at a variety of lengths.
The rounded 'fro is the way to go in summer 2021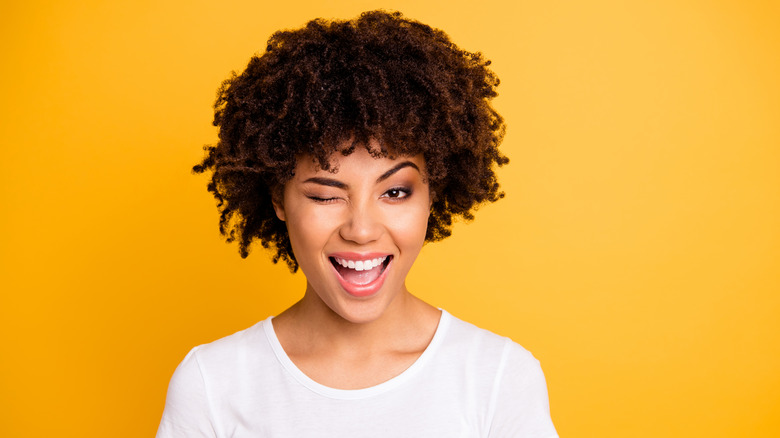 This summer, we're seeing a lot of styles that celebrate natural hair textures, rather than trying to obscure them. And this is good news for those of you who are tired of straightening your hair or just want to enjoy the hair you were born with. "The hottest looks for summer of 2021 are all about natural hair," proclaimed award-winning hairstylist and styling instructor Martin Gugliotti. "Whether you have type 3A curl or 4C type hair, natural hair is what's HOT. Especially in the summer, curly hair in general is thirsty, thirsty for some hydration, with the right care, summertime can be a great time for these hair types."
Consistent with this trend is the emergence of the rounded 'fro, a cut that follows the natural shape of curls and coils. "The rounded 'fro is one of the most popular looks," hairstylist Annagjid "Kee" Taylor tells Allure. "The cut will keep your coils healthy and your curls full of life."
Heatless texture equals easy style in summer 2021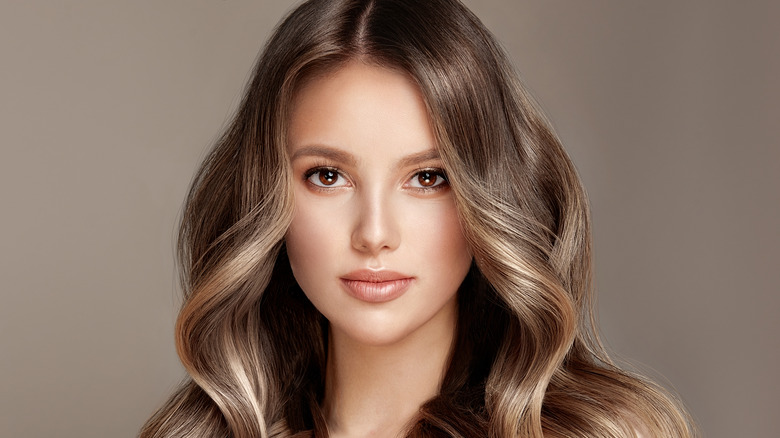 This summer's trend towards natural textures and more casual looks means a welcome turn away from high-maintenance styling — after all, nobody wants to mess with heat combs and blow dryers when it's 90 degrees out and the beach is calling. But nobody wants to look like a total slob, either.
Instead, the lazy but fashion conscious are embracing heat-free (or heat-minimal) ways to enhance their hair texture, according to Allure. For instance, women with straight hair can avail themselves of a heat-free, low-tech strategy for adding waves: air-dry your hair until it's 90% dry, apply a light mist of texturing spray, and roll it into a bun. Brush it out when dry to enjoy loose, natural-looking waves. And according to hairstylist Martin Gugliotti, women with curly or wavy hair can keep their natural curls beautiful and healthy with the right choice of hydration product. In short, you don't have to suffer to look beautiful — and that's a huge relief.
Casual beachy cuts are a summer 2021 hit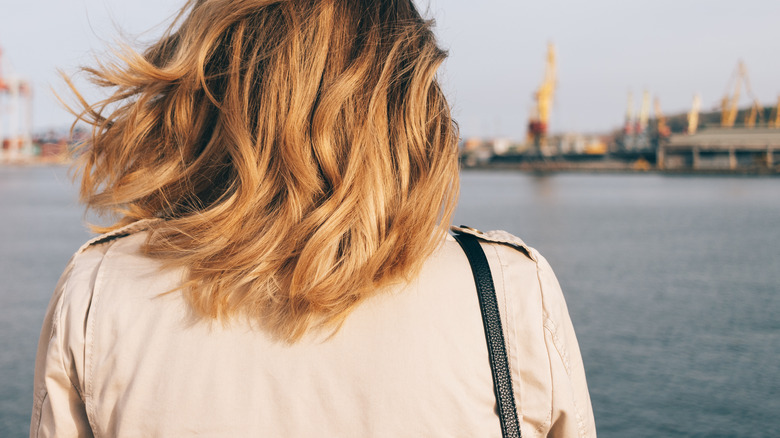 The great thing about summer hair is that at its best, it looks amazing even when it's a bit messy. Picture how hair looks at the beach, a bit windblown and tousled, maybe a little wet from seawater, lightened a bit by hours in the sun. It's a fun, happy look, requiring nearly zero effort. And it's not just a look appreciated by beach bums; New York-based stylist Giselle Luza said it's much sought after by her clients. "I'm from California, so I often have new clients reference "California hair" in terms of color and style which carried a low-maintenance and beachy aesthetic," she explained.
What kinds of cuts best express this beachy vibe? Think casual, choppy cuts with a bit of texture that let your natural hair texture shine. Many of this year's hot cuts — such as the blunt, wavy, just-grazing-the-shoulders lob and choppy bobs called out by Southern Living – have that just-from-the-beach in a good way look. Add some highlights, and your summer look is complete.
Soft waves are bringing the drama in summer 2021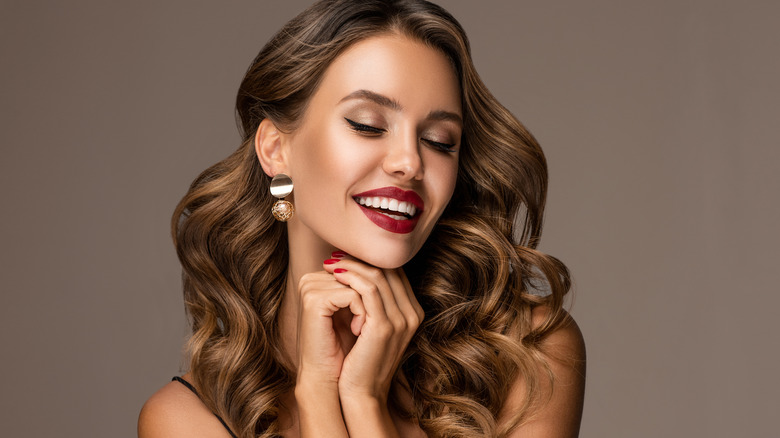 Soft waves are showing up in a range of hairstyles this summer, according to Elle. Looser, less structured, and a lot less work to create and maintain than traditional curls, these gentle waves can add either subtle texture or head-turning drama, depending on how they are worn. And they fit in nicely not only with the '70s and '80s retro looks hot right now, but also with the trend for more natural looks. "The softer wave shape makes this incredible for many lengths and styles from the asymmetrical bob, to the new shag mullet, all the way through to the '70s inspired lengths," stylist Gregory Patterson told Elle.
If you have straight hair, getting these soft waves will require work — but thankfully, not a lot of it. Patterson recommends using either a 1.25-inch curling iron on its lowest heat setting or misting your hair with styling spray and foam before wrapping around a jumbo-sized soft roller. Either way, prepare for compliments.
Curtain bangs are a lower maintenance summer 2021 look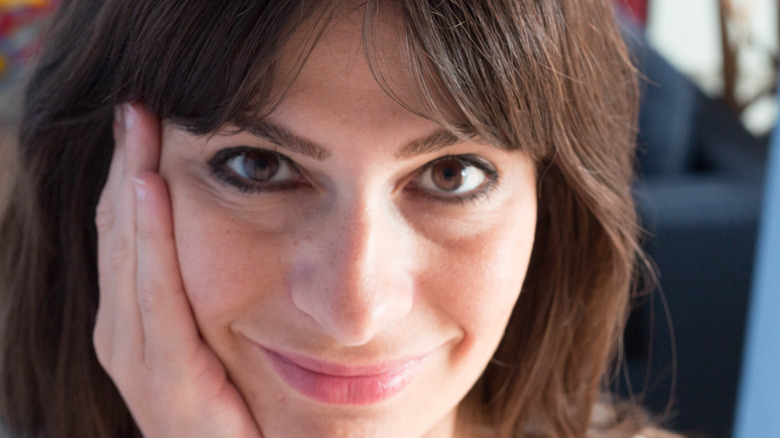 If you love the face-framing effect of bangs but hate the hassle of regular bang trims, you're in luck: curtain bangs, one of this summer's biggest hair trends, let you enjoy the benefits of bangs without the work. Longer, looser, and less sculpted than regular bangs, curtain bangs are meant to be lovably messy, so they'll still look great a few weeks after you've left the salon. As Harper's Bazaar notes, "Curtain bangs are easier to style, give you more options, and can be grown out faster than shorter bangs."
And on top of all that, curtain bangs can be truly cute. The casual, tousled look is perfect for summer outings, and fits in nicely with this summer's '70s hair trends — think of a modern tribute to Farrah Fawcett's long feathered bangs, but without the work. And as Elle notes, curtain bangs also look terrific if you like to put your hair up over the summer. And who doesn't love a low-maintenance way to look sexy?
Updated pixie cuts are perfect summer 2021 hairstyles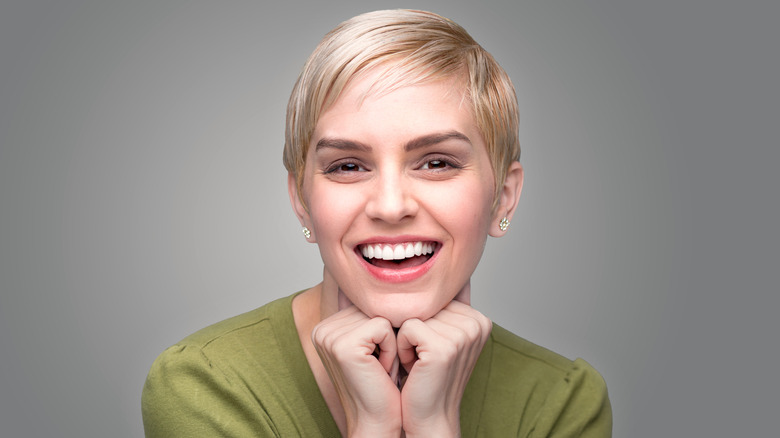 The classic pixie cut is getting a refresh this summer — or rather, several creative refreshes. A cute short cut always popular for summer, pixie cuts are especially welcome this year among those wanting to get rid of some of the weight in their hair, according to Elle.
But whatever version of the pixie you get this summer, it's unlikely to be one '60s icon Twiggy would recognize. Frédéric Fekkai, founder and CEO of FEKKAI salons, tells Elle, "short to medium pixie cuts and bold colors will be on-trend." (He mentions platinum pink and turquoise as good pixie accent colors.) According to Allure, longer, shaggier pixies with thicker and more pronounced bangs are also big this summer. In short, the pixie has evolved from a single distinct haircut into a family of short haircuts, making it a versatile choice for those wanting to explore shorter, easy-to-maintain styles. "The pixie is forever a classic because there are so many variations," hairstylist Jasmine Ashley told Allure.
Don't be afraid to rock a buzz cut in summer 2021
If you're a firm believer that less is more, the buzzcut is the perfect, low-maintenance hairstyle for you. With a buzzcut, you don't have to worry about blowouts or styling gel or hairpins — you can just wash your hair and go. And yes, buzzcuts can be really cute on women; as Allure notes, they lend themselves well to funky color schemes. Don't worry, you won't look like you just got drafted into the Marines — but rather like someone who's not afraid to make bold decisions and stand by them.
Buzzcuts became popular in 2020 as a practical option for men (and some women) who were suddenly forced to cut their own hair. But they've endured because they're easy to maintain and a great style for highlighting one's face and features. However, while a buzzcut may be the closest thing to shaving your head, hairstyling Derek Monroe reminds Allure that it's still a haircut, and your hair (what there is of it) still needs love. "Condition the hair and scalp as though you have a full head of tresses so that as your hair grows out, it will be well-nourished," he advised.
Source: Read Full Article