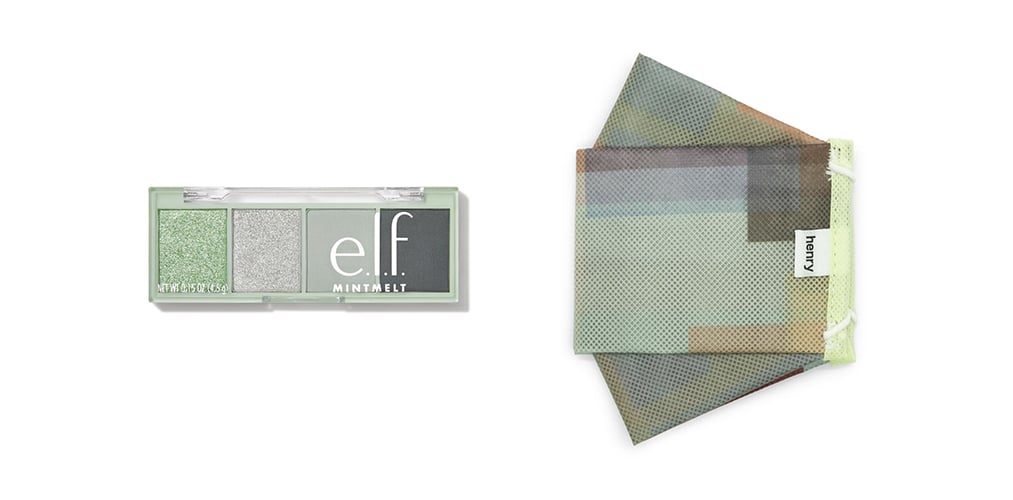 Find Your Next Eye-Makeup and Face-Mask Pairing Based on Your Favorite Color

It's no surprise that the way we think of our daily makeup routines has changed significantly during the pandemic. Some of us have completely abandoned our products, while others have clung to them, applying makeup daily to feel a sense of normalcy or experimenting with bolder hues to brighten mundane days spent indoors. Anywhere you fall on the spectrum is totally valid.
But no matter the frequency, if you're among the group opting to wear makeup, you know just how much face masks have changed the game. Now, it's no longer about swiping on the boldest lip color or expertly contouring your face. It's all about the eyes. To help you dress up your looks, we created a fun guide to eye-makeup and mask pairings based on your favorite color. In each section, you'll find an e.l.f. Cosmetics eye product we love, plus a reusable mask to match. No matter where your color preferences take you, just don't forget to complete your look with a swipe of mascara, like the brand's new hit formula, Lash It Loud Mascara ($6). Happy experimenting!
Source: Read Full Article