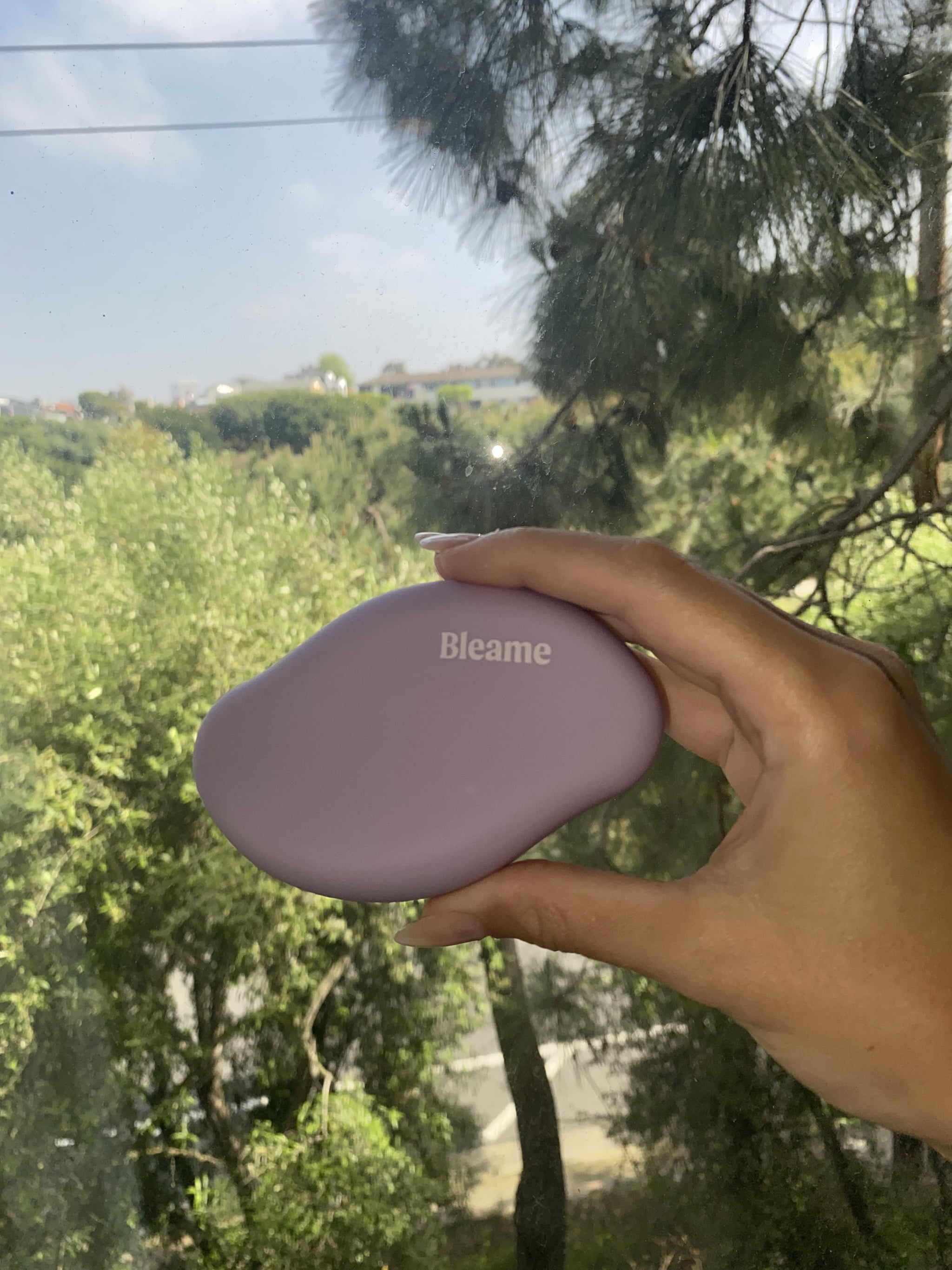 One thing about me is that I love to have silky smooth skin. Shaving, though? Not so much. It's the most dreaded part of my shower routine and I like to avoid it at all costs. Lucky for me, I only need to shave my legs about two times a week since my hair is blond and not super thick, but that doesn't mean I get to skip out on it altogether.
So, one day when I was mindlessly scrolling through Instagram and saw an ad for the Bleame Crystal Hair Eraser ($47), I just knew I needed to try it out for myself. The product promises to do just what it sounds like: erase your hair. Since I'm a skeptic at heart, I immediately thought there was absolutely no way it would work. But, thanks to my curiosity, I got my hands on the Bleame Crystal Hair Eraser and put it to the test. And wouldn't you know, this thing actually works — and works well.
Here's everything you need to know about the Bleame Crystal Hair Eraser and my full, honest review.
About the Bleame Crystal Hair Eraser
Using what the brand calls "nano-crystalline" technology, this tool clumps the hair together for easy removal.
This "eraser" can be used on the legs, arms, chest, and even bikini line (if your hair isn't too coarse).
After a few sessions, it starts to slow hair regrowth.
The tool is reusable for up to a full year.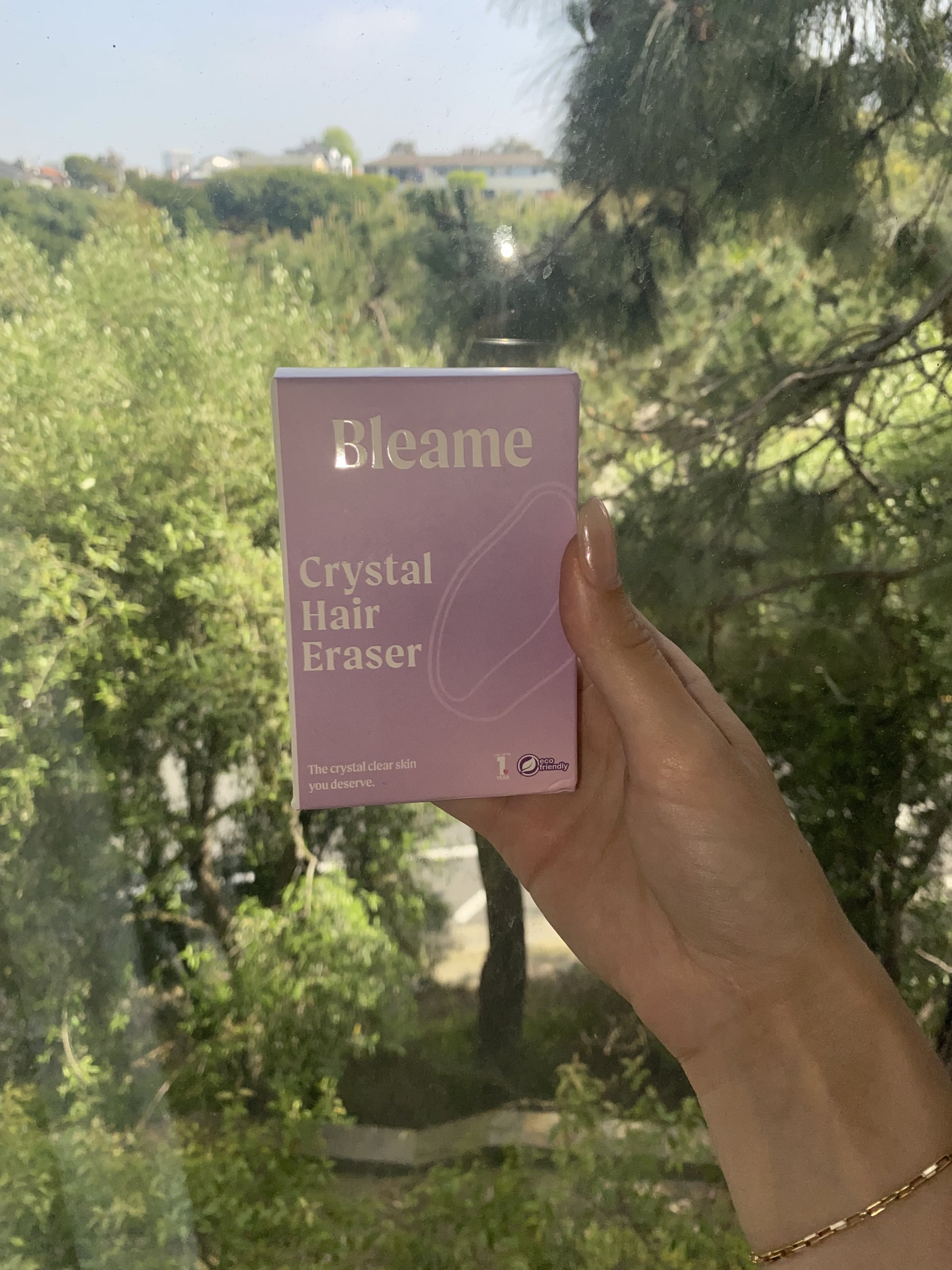 What I Like About the Bleame Crystal Hair Eraser
I'll be honest, I went into this with a lot of skepticism. A hair eraser? It sounds like fake news, but hear me out. It's easy to hold, lightweight, and can be used for a full year. When you consider traditional razors, those babies are meant to be switched out often, either every few weeks if it's a fancy one or every day if it's disposable. So, right off the bat, you're saving loads of money and runs to Target.
I also love how fun it is to use. It might sound silly, but I can really go to town on the areas I'm trying to remove hair without fear of nicking or slicing into my skin. It's incredibly gentle and has no sandpaper feel (which I was initially worried about).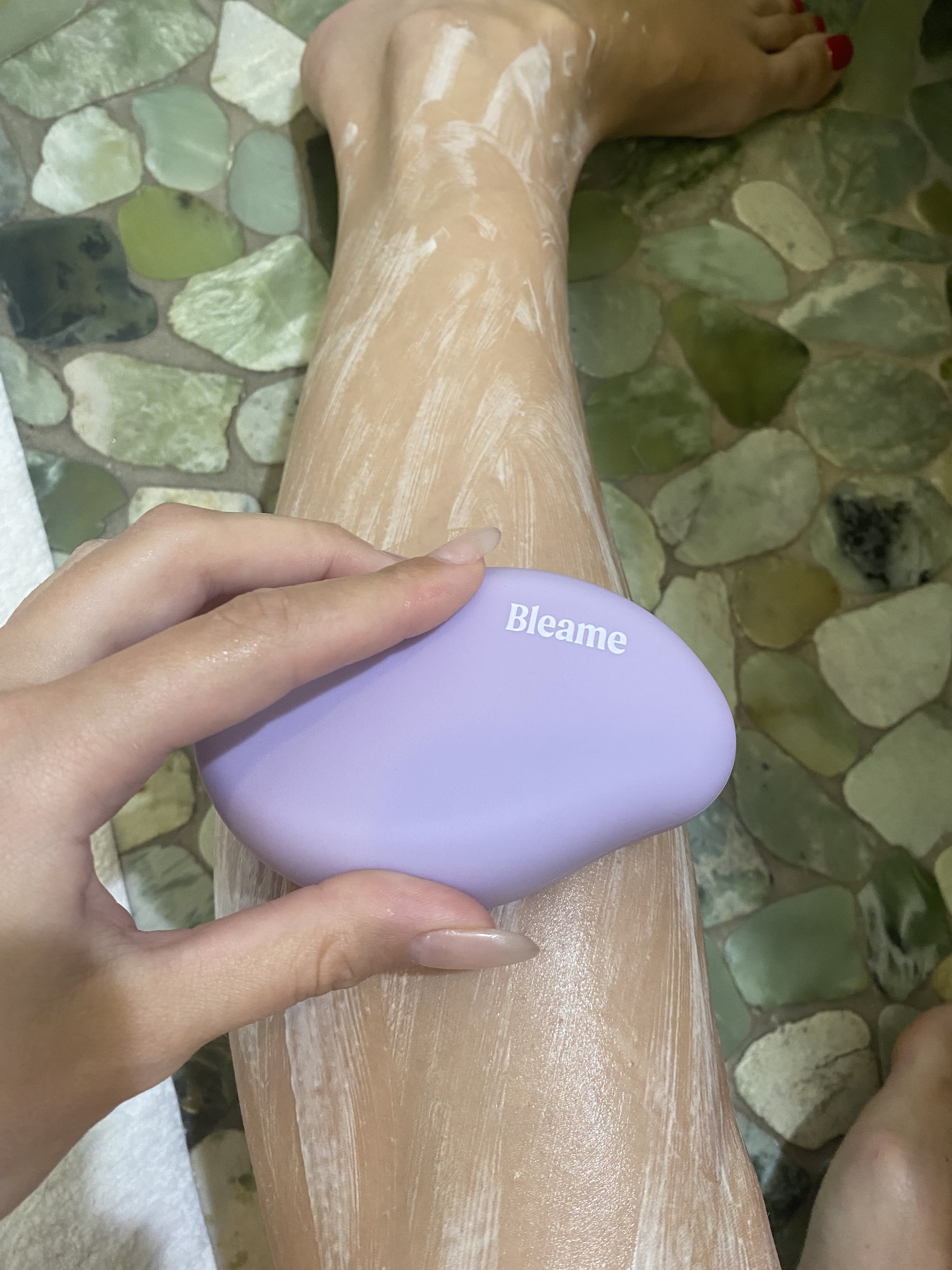 How to Use the Bleame Crystal Hair Eraser
Using the Bleame Crystal Hair Eraser is easy. To prep the skin, the brand suggests taking a warm shower to soften the pores and allow for easier extraction. Next, you're meant to put on a shaving cream or gel of your choice on a damp area then gently rub the eraser in circular motions, about 10 to 15 times on any given area. Finally, all you need to do is moisturize the area. That's it.
I decided to test out the Bleame Crystal Hair Eraser on my legs, and after steaming in the shower, I got out, applied my favorite shaving cream from Refreshments ($9), and got to work. I grabbed the eraser and slowly started to move it in circular motions on a small area on my damp leg. I did this about 15 times, counting in my head, and then moved on to the next section. It took about three minutes to do an entire leg, and my mind was blown when I went to feel for stray hairs . . . there were none. The only area I had any trouble using the product on was around my knees, I couldn't quite figure out how to get into the nooks and crannies.
Once I had completed both legs, and I can't reiterate this enough, I was seriously surprised at how silky my legs felt. I wanted to lock in as much moisture as possible, so I reached for my holy-grail body product, Charlotte Tilbury's Magic Body Cream ($65), and it made my legs feel even better.
What to Consider Before Trying the Bleame Crystal Hair Eraser
If you want baby-soft skin with minimal effort, the Bleame Crystal Hair Eraser was made for you. It's cost-effective, quick to use, and will leave you with skin just as smooth (if not smoother) than if you were using a traditional razor. If you have super bony legs, you might find it uncomfortable and hard to navigate, but if not, I think you'll fall in love with the Bleame Crystal Hair Eraser. I plan on using it for the next year until I'm due for a refill.
Rating
Source: Read Full Article