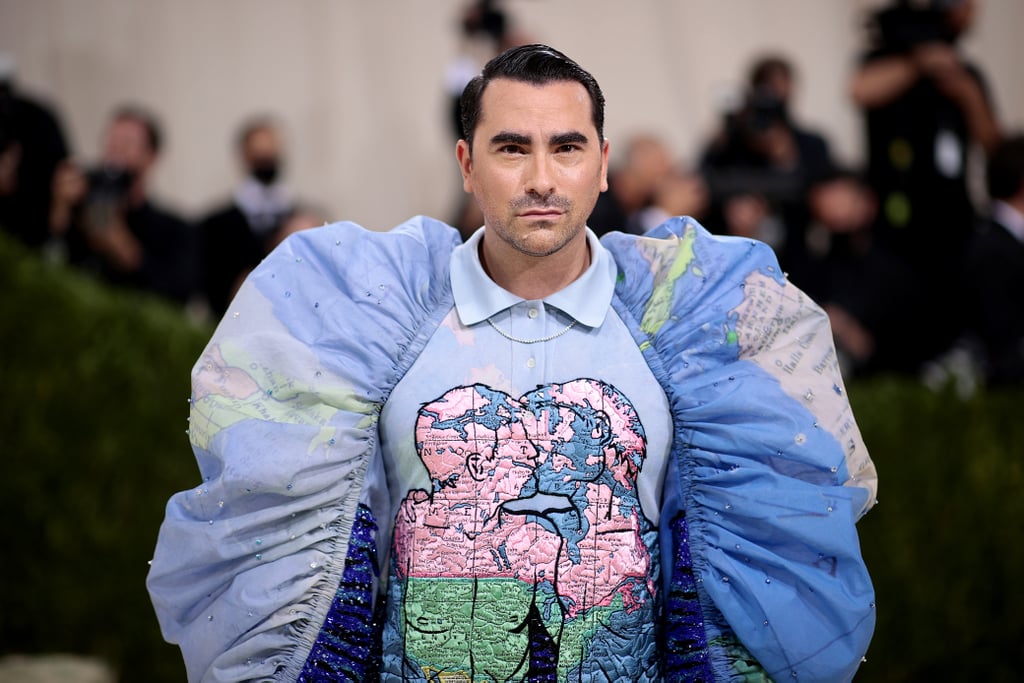 Dan Levy Prepped For His First Met Gala With $1,085 Worth of Spa Treatments

There's a lot of prep work that goes into a night as big as the Met Gala. Before the fancy outfits are put on and the hair is styled, celebrities often pay a visit to their aestheticians to get their skin in check. That's how Dan Levy ended up getting $1,085 worth of spa treatments from celebrity facialist Joanna Vargas.
To get Levy ready for his Met Gala red carpet debut, Vargas used a combination of four complexion-boosting and body treatments. One was a series of "Power Peels" priced at $275 a session to smooth and brighten the skin for that lit-from-within glow. Then Vargas gave Levy a $550 "Triple Crown Facial," which involves microdermabrasion to exfoliate, microcurrent to reduce puffiness and sculpt, and vitamin-spiked oxygen to give the skin a glow. While that was going on, Levy received the $110 "Body Booster" upgrade to his facial, which involves wearing compressed air boosts to promote lymphatic drainage and reduce puffiness in the entire body. To round out the luxurious day of pampering and for total body wellness, Levy wrapped up with a 20-minute "RevitaLight Bed" treatment, which costs $150. This helps smooth skin and boost collagen production.
"First Met. Fresh face. Let's Go. Thanks @Joannavargas!" Levy captioned a selfie on his Instagram Story. Talk about self-care — there's no doubt in our minds that David Rose would approve.
Source: Read Full Article