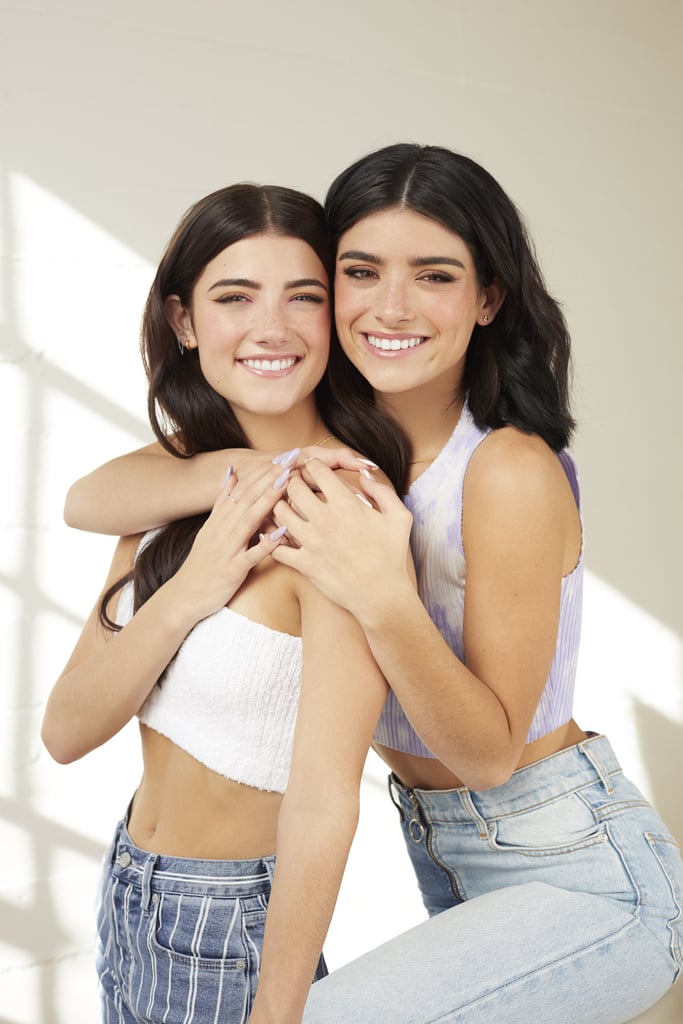 Charli and Dixie D'Amelio's Morphe 2 Collection Is All About Getting That "Natural Glam"

TikTok is an endless source of information about beauty products and hacks that we may not have come across otherwise — so much so that even creators Charli and Dixie D'Amelio have used the app to expand their beauty know-how.
"I've learned how to do more of a natural glam but elevated from TikTok," Dixie told POPSUGAR. "The smallest hacks and makeup tricks have helped me improve my makeup skills a lot. I also love finding new products on TikTok to try out." The sisters are hardly beauty influencers, but their love of beauty (along with the fact that they're two of the most influential users on the app) may just be why they were both tapped to be the faces of Morphe Cosmetics's Gen Z-focused sub-brand, Morphe 2.
The siblings recently teamed up with the social media-favorite brand to release curated on-the-go kits featuring two all-new multipurpose products including an Eye Wish Eyeshadow Stick that can be used to color the lids or line the eyes and a two-in-one cream blush and lip color called the Perk Up Cheek Stick. The kits also feature the brand's Glassified Lip Oil, which offers ingredients like moringa, jojoba, and coconut oil to moisturize the lips.
"I'm all about a soft pink glam right now, so all of the picks in my Charli set are perfectly pink," Charli said of her kit, which includes the Glassified Lip Oil in "Mirror Mirror," the Eye Wish Shadow Stick in "Bubblegum," and the Perk Up Cheek & Lip Color in "Rosy Wishes." "I especially love the [cheek and lip color] — you can dab it on lips, cheeks, and eyelids, and it gives just a hint of a flush in a flash." Dixie's kit is all about subtle pops of color with a hot pink tinted lip oil and a bright pink cheek stick.
Along with the eyeshadow sticks, both kits are set to officially launch on April 22 in Morphe stores while the cheek and lip sticks are set to launch in mid-May. Take a peek at the full collection ahead.
Source: Read Full Article