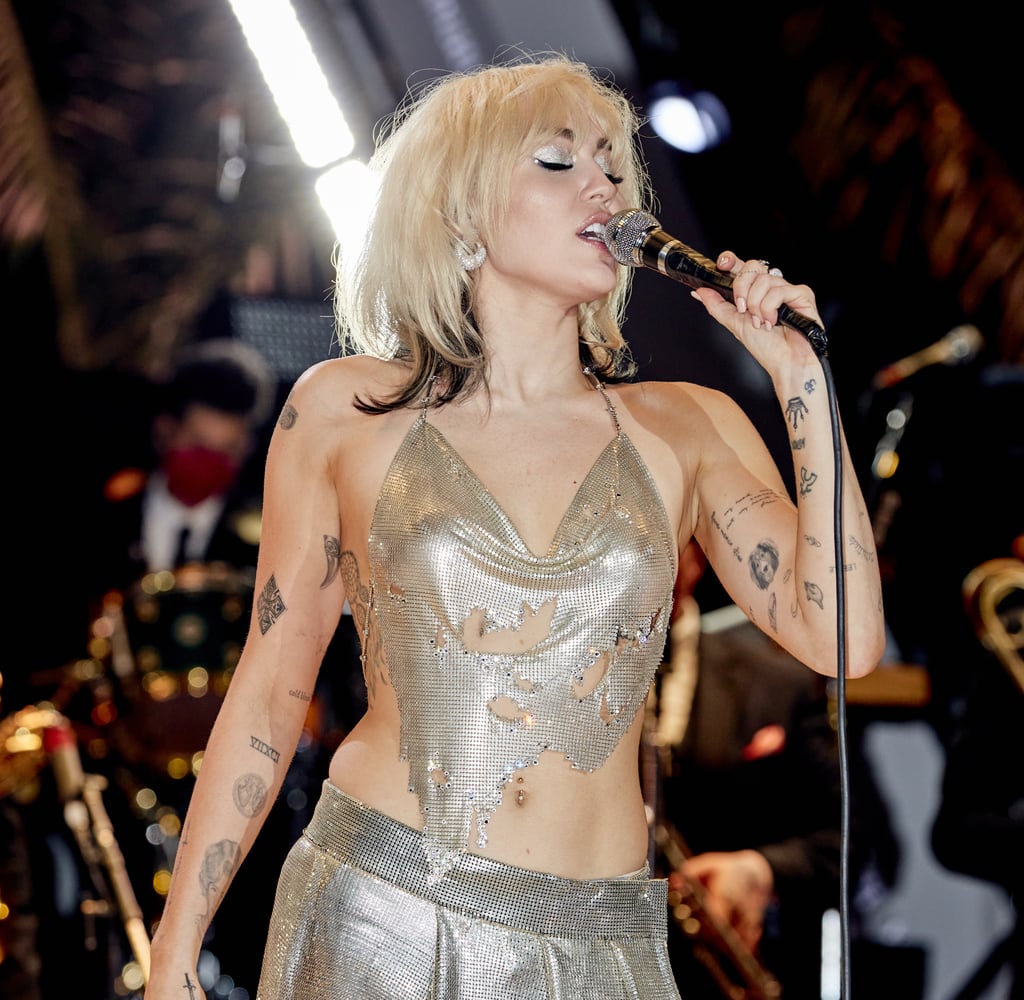 Belly-Button Piercings Are Back — and These Celebrities Are Proof

Barbed-wire tattoos, claw clips, body glitter and rhinestones, brown lip liner — the '90s are back in a big way. Of course, the resurgence of everyone's favorite decade wouldn't be complete without the return of belly-button piercings. The body-piercing trend's popularity has certainly wained over the years, but its long list of celebrity fans is all the proof you need that it's making a swift comeback.
Unlike a more private body-piercing location — like nipple piercings or genital piercings — navel piercings are easy to show off, which is exactly what many stars do. Dua Lipa, Miley Cyrus, Megan Thee Stallion, Vanessa Hudgens, Britney Spears, and Normani are just a few of the artists and actors that have either brought back or kept their belly-button piercings over the years, proudly displaying them in bikinis and crop tops.
According to celebrity piercer Brian Keith Thompson, navel piercings are one of the most popular asks right now, with people either trying the trend for the first time or repiercing their closed belly-button hole. One way to update the look? Opt for a dainty ring rather than the charm-laden jewelry we wore in the '90s and early 2000s. "I've been talking clients into putting small, dainty gold hoops in lately," Thompson previously told POPSUGAR. "And a lot of times, they end up loving it."
Keep scrolling for the full list of celebrities embracing the belly-button resurgence.
Source: Read Full Article