She was introduced to use as Serena van der Woodsen on the popular CW series, Gossip Girl. Since then, Blake Lively has gone on to become an accomplished movie star with films like Green Lantern, Age of Adaline, Sisterhood of the Traveling Pants, and recently A Simple Favor.
Related: 10 Ridiculously Expensive Things The Cast Of Harry Potter Has Bought
She has several other films in the works at present and she's married to an A-list movie star and Deadpool himself, Ryan Reynolds. Outside of acting, Lively is also known for being a fashionista and beauty guru. She is an accomplished businesswoman who is always looking for her next big project. Take a look at some of her most expensive purchases of all time.
Click the button below to start this article in quick view
10

Louboutins
Blake Lively is obsessed with Louboutins. She has talked previously about how they're her "go-to" pair of shoes. It's rumored that she once brought 40 pairs with her on a film shoot and she's likely bought way more than that. The average pair of Louboutins starts at $500 minimum.
So if each one was that price that would mean she was already shelling out about $20k for them. Custom pairs are even more expensive, often costing several thousand dollars for one pair. So she could have spent way more than $20,000 depending on the style and type of shoe she was buying.
9

Designer clothing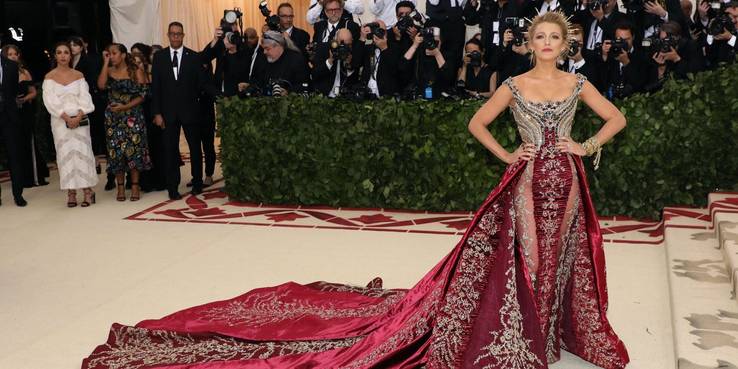 Blake Lively probably spends several hundred thousand dollars on designing clothing on an annual basis. She has been spotted rocking everything from Versace to Dior. She also claims she doesn't have a stylist, meaning she makes most of her fashion decisions alone.
Related: Million Dollar Voices: 10 Wealthiest Female Singers Of All-Time
Lively has become something of a fashion icon since her Gossip Girl days, especially with her red carpet appearances and fantastic Met Gala gowns. Now, some of her outfits are likely given to her free by designers as is custom in Hollywood, but still, it's obvious the girl loves to shop for high-quality garments.
8

Custom jewelry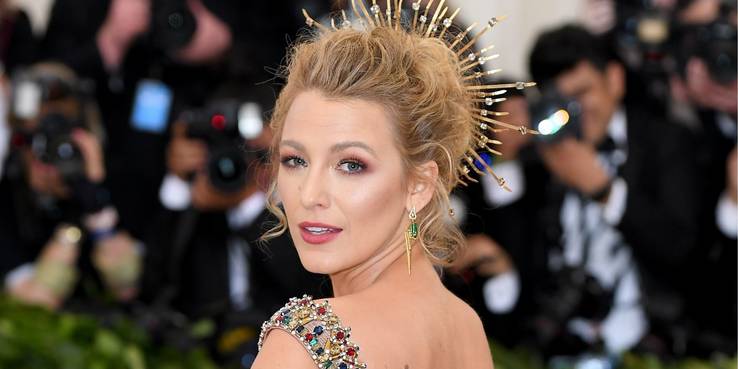 You can't wear designer clothes without the proper jewelry to go with it! We know that Blake's engagement ring alone was in the millions and while her husband would have bought that for her she has bought numerous other pieces of her own to add to her vast collection.
Lively's alternate wedding ring alone is worth almost $1,000 dollars and that's just to wear when she can't wear the real thing. If you notice what she wears while out at events and galas you'll see she has custom Harvey Winston creations and more.
7

Country home in Bedford, New York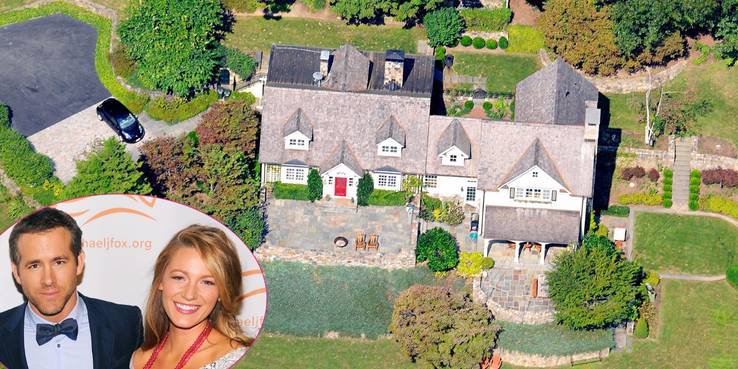 Lively and Ryan Reynolds spent a cool $5 million dollars on a sprawling garden estate in Bedford, New York a few years ago. They have done several pictorial spreads on the house and you can appreciate its natural splendor and beauty.
Related: MCU: The 10 Richest Members, Ranked By Net Worth
It's clear the duo takes great pride and care with their interior design and architecture. It's very rustic and comforting. It fits their style very well. They also live right around the corner from Martha Stewart and are close friends with her.
6

Electrolux washer and dryer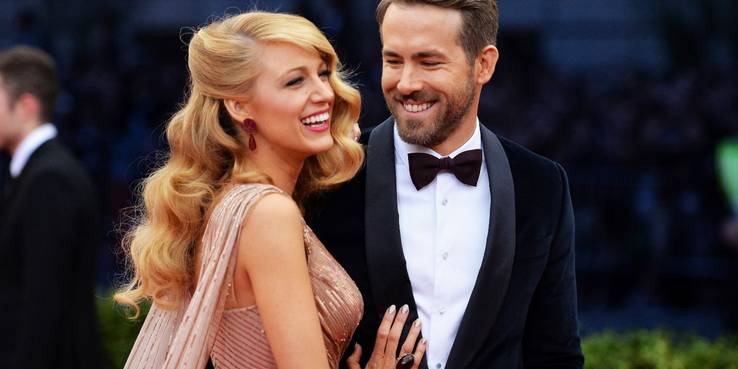 According to a scoop from Ashely at 106.9, Blake Lively and Ryan Reynolds purchased a lucrative matching washer and dryer set for $3,200. The brand is Electrolux and said to wash and dry your clothes in under 30 minutes. Considering most people only spend a couple hundred dollars, if that, on their washers and dryers, you can see how absurd the price tag is for these appliances.
That said, washing under 30 minutes and drying too, seems like a pretty impressive offer. They clearly have the money to spend so who can blame them since they clearly lead such busy lives?
5

Unique Commissioned Painting

My first job was delivering newspapers for the Vancouver Sun. The house in the painting is my childhood home. My brothers and I spent years trying to kill each other on that lawn. There are a lot of Easter eggs in the painting, including my idol, John Candy on the front page of the newspaper. The house no longer stands but it's a living, breathing thing in my head. This piece of art is the greatest present my wife has ever given me. It was created by @dannygalieote. If there's ever a fire, I'm grabbing this first. I'll come back for Blake.

A post shared by Ryan Reynolds (@vancityreynolds) on

Blake Lively once gave her husband Ryan Reynolds a gift so amazing that he claims if the house was ever on fire he would take it first and then go back for his wife. The gift in question was a uniquely commissioned painting by a Los Angeles artist named Danny Galieote. The painting is a depiction of Reynold's first job as a paperboy for the Vancouver Son. It also has various other details that are explicitly from his life.

It's clear that Blake put a lot of effort into ensuring the painting would be perfect. Galieote's work is not cheap either. Most of his paintings cost 300-500 or more and that's not taking into account anything specially commissioned which would probably be over $1,000.
4

Beauty products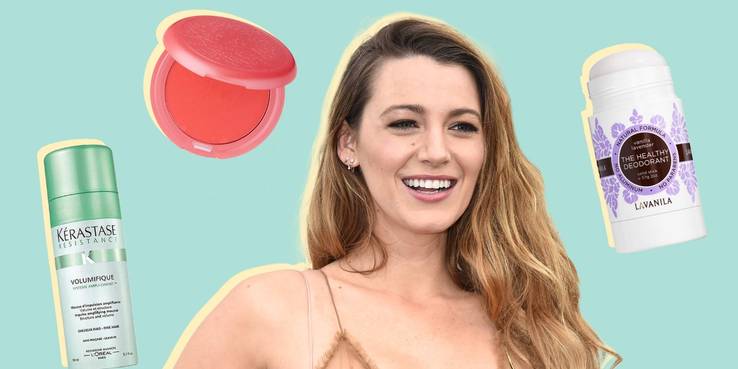 Blake Lively is known for being a beauty guru. She has done countless interviews about the techniques she uses to keep her make-up and hair looking fabulous. She also doesn't have a stylist and likes to use her own creativity to work on her fashion and make-up. That said, if you look at the listings of products she likes to use, it's not exactly cheap.
Related: 10 Richest Beauty Gurus Of 2019
She buys a lot of name brand and designer make-up that the average person couldn't afford on a regular basis. Maybe you could buy one or two of the items but odds are you can't keep all of them in stock if you're not making a high salary annually.
3

Preserve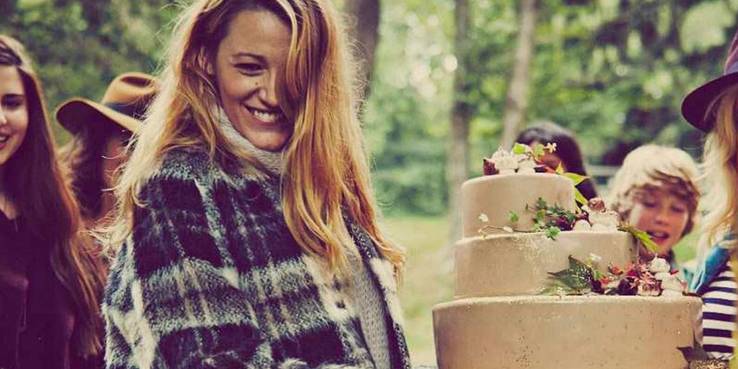 Preserve is the lifestyle website that Lively and her team tried to launch a couple of years ago. Many people compared it to Goop, a similar idea launched by Gwyenth Paltrow. The site was meant as a place to learn tips about beauty, health, and wellness. But they sold things with a ridiculous price tag.
If you ever wanted to spend $30 bucks on special salt or barbecue sauce, then Preserve was the place for you. Eventually, the website was shut down for Lively herself who believed it didn't live up to the original plan she had. If she shopping regularly on her own site or even just the money she put into it, it's clear there was a lot spent on developing Preserve.
2

Maternity wardrobe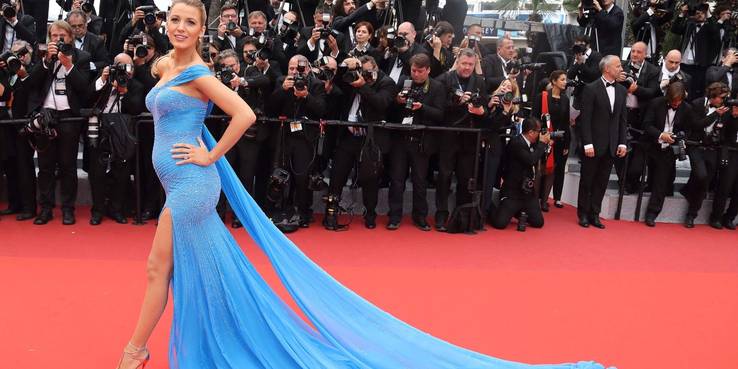 In addition to her regular clothing, Blake Lively has been pregnant several times and each time she has managed to glow and look just as regal despite her growing stomach. Many have clamored over how gorgeous Lively looks while pregnant.
RELATED: Over-The-Top Purchases The Kardashian-Jenners Love To Make
Somehow she is able to maintain her elegance, poise, and incredible fashion choices even while checking out the maternity section. Pregnancy has never stopped Lively from rocking out in designer outfits on the red carpet.
1

New York penthouse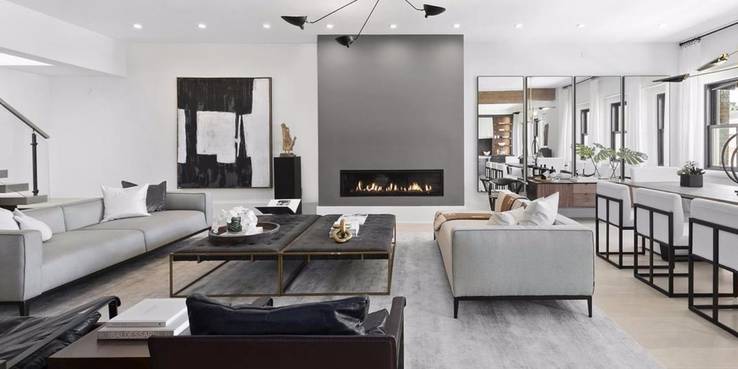 Back in 2011, Blake Lively purchased a $7.5 million penthouse in New York. This was while Lively was still filming Gossip Girl and it was new in her relationship with Ryan Reynolds.
The penthouse has 4 bedrooms and beautiful views of Manhattan. It's not clear if Lively still owns the place or not.
NEXT: Gossip Girl's Entire Cast Net Worth
Home
Luxury
10 Ridiculously Expensive Things That Blake Lively Bought
Source: Read Full Article