Her Majesty Queen Elizabeth has reportedly had it up to here (points to crown) with 2018's royal drama, and she's all kinds of thrilled that chatter about Meghan Markle and Kate Middleton has seemingly died out.

A source tells Us Weekly that the Duchesses put any alleged beef behind them over the holidays at Sandringham, which is good news for The Queen because "she'd reached her limit with all the drama" and "desperately wanted Meghan and Kate to make up and she got her wish!"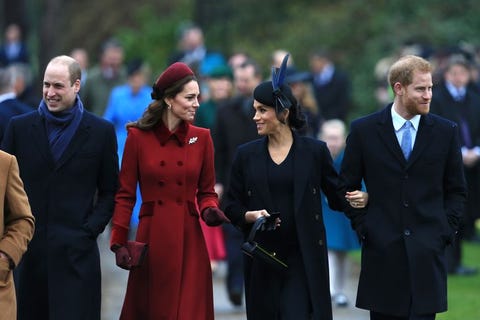 The source says that Meghan and Kate—who seemed totally chill and friendly on the annual Christmas walk, by the way—spent plenty of time with each other, and that "being under the same roof meant that they couldn't avoid each other."
It was previously reported that the pair enjoyed a Boxing Day shoot lunch together (nothing like some freshly caught pheasant, amirite?!), and even had tea with The Queen and Prince Philip. So TAKE THAT, end-of-2018.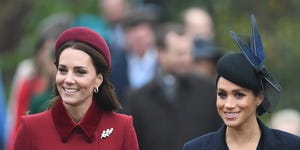 Source: Read Full Article