November 6, 2018 was a day that YouTube stars Erin Robinson and Emile Ennis Jr. would never forget. It was the day they, along with every other employee at Clevver, learned that they no longer had jobs.
The brand's parent company, Defy Media, was shutting down immediately. Home to not only Clevver but also other digital media brands including Smosh and AWE Me, Defy boasted a combined social audience of 140 million followers. The shutdown came as a total shock. Many employees posted teary-eyed videos in response to the news, and other prominent YouTubers, such as Shane Dawson and Phil DeFranco, covered the story. It felt like Defy left their staff stranded on an island—lifeboats not included.
"The Defy fallout was nothing short of a nightmare," says Erin, who worked for Clevver as a host and producer for six years. "I might write a book one day about it and list it under Horror on Amazon. It was devastating to see all of my colleagues walk through the hallway, in tears, packing their stuff to go home."
I might write a book one day about it and list it under Horror on Amazon.
Emile, who's been with Clevver since 2016, was just as torn up. "Christmas is my favorite holiday, and when I tell you I've never been sad at Christmastime, I was depressed, like honestly depressed," he remembers. "I would cry almost every other day because Clevver, it had a special place in my heart. It was my first real hosting job, and I was getting paid, and I had fun, and for that to be gone, it was just a weird thing."
Equally devastated were the fans. Clevver had a combined following of 9.8 million YouTube subscribers across its Clevver News, Clevver Style, and ClevverTV channels, and many of the viewers felt personally invested in the brand and its hosts. Tweets, comments, and Instagram messages came pouring in, and the fans were ready to go to battle to keep Clevver alive. "I will still continue to support you through it all," one Twitter user wrote. "I have been watching Clevver for over a decade and I don't plan on stopping. Looking forward to seeing what's next." Thousands more echoed the same sentiment—and it was messages like those that kept Emile, Erin, and the rest of the Clevver fam going.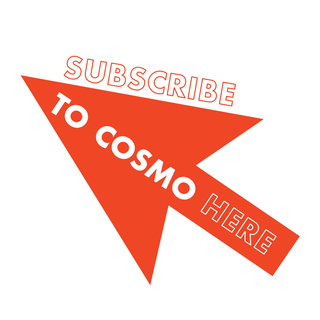 "What really touched me [was] reading the comments from fans and just seeing how much they not only cared about Clevver but me personally, and how they were rooting for me and rooting for all of my friends to find other work," says Emile. "They were like, 'No matter where you go, we're going to support you.' That's something you can't ask for; it was just a beautiful thing to see that and to feel so supported in my time of need."
After the shutdown, Emile and Erin both focused on their own YouTube channels. Erin bought a house and a dog, and Emile finally stopped shaving his head and dyed his hair bleach blond (a big change, if you're a long-time Clevver fan.) And today they're both helping relaunch the Clevver brand now that it's found a new home here at Hearst Magazines. (Hearst Magazines also publishes Cosmopolitan, which is why we're so psyched about this!)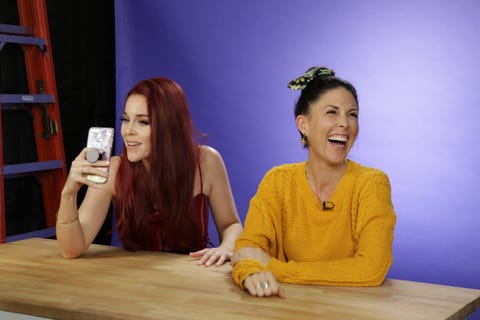 "It's just so great to be attached to the Hearst brand because there are so many more opportunities now that we have Cosmo and Seventeen and Elle as our sisters," Emile says. "We literally have so much to do, but we're so excited for everything we have coming."
So, what can viewers expect? Fan-favorite series like Rumor Patrol, Beauty Break, Cheat Day, and Daily Hollywood Rundown (now called Clevver Hollywood Rundown) will all make a comeback on the Clevver News and Clevver Style channels, along with some brand-new shows. The hosts—Emile, Erin, Joslyn Davis, Lily Marston, Drew Dorsey, and Naz Perez—are returning, as well as newcomer Sussan Mourad, who joined Clevver weeks before the Defy shutdown.
"We're stronger and better than ever, and we're ready to give fans exactly what they've been missing—and more," Emile says.
We're ready to give fans exactly what they've been missing—and more.
"If there's one thing that I want fans to know about this era of Clevver, it's that there were real people behind the scenes who fought relentlessly to save it and bring it back to life for you," Erin says. "I am happy that Clevver will live on. People will just have to subscribe to see where it goes next."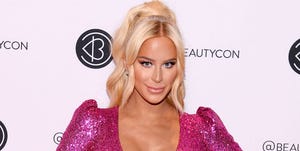 Source: Read Full Article