Several musicians who performed at Coachella this past weekend made sure to take a moment to honor their fallen peers.
On Friday and Saturday, Kid Cudi and Childish Gambino (AKA Donald Glover) reflected on the tragic deaths of Nipsey Hussle, who was fatally gunned down last month, and Mac Miller, who died of an accidental overdose last September, during their sets at the music festival.
Before performing the last song of his set Pursuit of Happiness, Cudi dedicated the performance to the late rappers, telling the crowd:
"This next one, I wanna dedicate this to Mac Miller and Nipsey Hussle… as loud as y'all can."
Watch a clip of his performance (below):
View this post on Instagram
Pursuit Of Happiness 🙏🏁💙🕊
A post shared by Our Generation Music 🔰 (@ourgenerationmusictv) on
Gambino took a longer moment to reflect on the deaths — as well as the death of his own father — during his set on Friday. Holding back tears, the Atlanta actor gave a speech about the precariousness of life and how, in the end, the most important aspect of our time on earth is the impact we had on other people.
He told the crowd:
"I lost my dad this year, we lost Nipsey, we lost Mac. What I'm starting to realize, all we really have is memories at the end of the day, that's all we are. All we are really is data. You pass onto your kids, you can pass it on to your friends, your family… what I'm saying is while you're here, while we're here, feel something and pass it on."
Powerful words.
Gambino then dedicated the song following his speech to "everything we've lost and everything we stand to gain in the future." Watch (below):
Wiz Khalifa was another artist who dedicated his performance to Nipsey and Mac. He told the audience during his set:
"The Marathon will always continue my brother… make some noise again for Nipsey Hussle. Make some noise for a Pittsburgh legend that we lost, his name is Mac Miller."
See (below):
YG also shared a moment of silence for Hussle:
As we reported, the music industry has been reeling over the loss of Nipsey, who was fatally shot outside his Marathon Clothing Company store in Los Angeles on March 31. Last week, the Grammy nominee's life and legacy was honored with a memorial event at the Staples Center in El Lay, with tearful tributes given by his loved ones, including girlfriend Lauren London.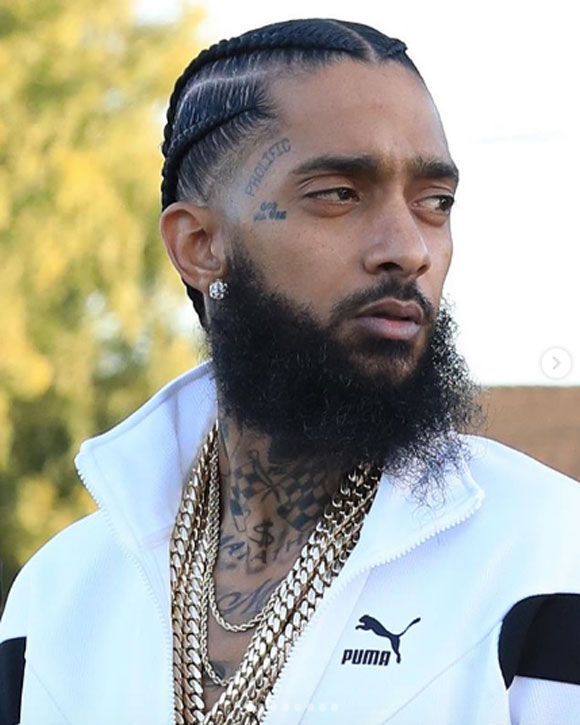 Last September, Mac tragically passed away from an accidental overdose, months after breaking up with Ariana Grande. The breakup with your girlfriend, I'm bored singer made sure to include a tribute to her ex during her Coachella set Sunday when she performed Mo Money Mo Problems alongside special guests Diddy and Mase.
Watch a clip of the performance, which Ari also dedicated to Nipsey, 2Pac, and Biggie, (below):
R.I.P.
Source: Read Full Article